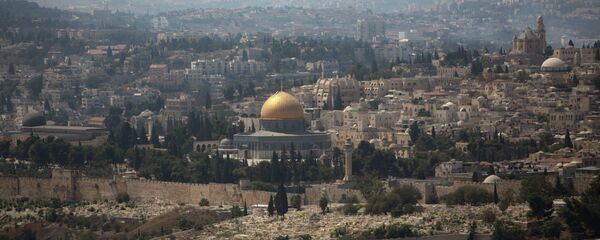 MOSCOW (Sputnik) — Earlier on Thursday, Netanyahu announced his plans to create legislation that would shut down Al Jazeera's Israeli office over the broadcaster's coverage of the dispute over Israel's restrictions of access to the Muslim holy site on Jerusalem's Temple Mount.
Al Jazeera said it "denounces such arbitrary accusations and hostile statements."
The broadcaster went on to characterize Netanyahu's claims as "yet another episode of the ongoing vicious attack" against it.
"Al Jazeera stresses that it would take all necessary legal measures in case they act on their threat. The network moreover reiterates that it will continue covering the news and events of the occupied Palestinian territories, and elsewhere, both professionally and objectively," Al Jazeera said.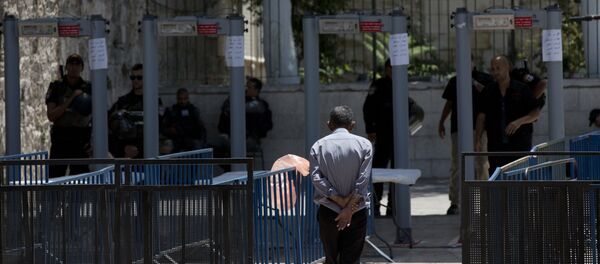 The conflict over the Temple Mount, known to Muslims as Haram al-Sharif, started after the killing of two Israeli police officers in a shooting at the site on July 14. The incident led Israel to tighten security measures in the area, which entailed the installation of metal detectors and surveillance cameras. The restrictions triggered violent clashes in Jerusalem and the West Bank over the weekend, and prompted the Palestinian authorities to suspend contacts with Israel over several Palestinian deaths.
Earlier on Thursday, Israel reportedly removed all the remaining barriers at the entrance to the Old City and the Temple Mount in a bid to ease the tensions and violence.