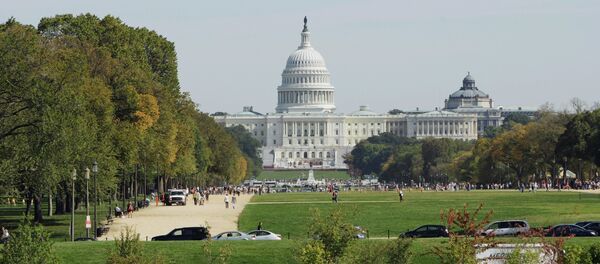 MOSCOW (Sputnik) — The US House of Representatives
approved by a 419-3 vote
on Tuesday a new version of a bill that would impose sweeping sanctions on Russia, Iran and North Korea, and limit President Donald Trump's ability to lift the restrictions on Moscow. The measures target Russia's defense, intelligence, mining, shipping and railway industries, and restrict dealings with Russian banks and energy companies.
According to the Kremlin, Russian President Vladimir Putin is yet to decide on Russia's response to the sanctions bill.
"If US President Donald Trump signs the bill on expanding economic sanctions against Russia, we have a right to take retaliatory measures, including diplomatic ones," Dzhabarov said.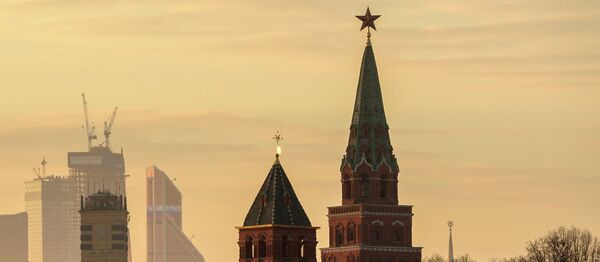 The lawmaker did not rule out US diplomats' expulsion and seizure of US diplomatic property arrests as mirror countermeasures. However, only the Russian president is entitled to decide on concrete retaliatory measures, the senator underlined.
"We should not be afraid of any sanctions, we have to continue working on securing Russia's sustainable economic growth," Dzhabarov added.
France and Germany have so far spoken out against the bill that the US House passed overwhelmingly on Tuesday as one that adversely affects European industries while advancing US commercial interests.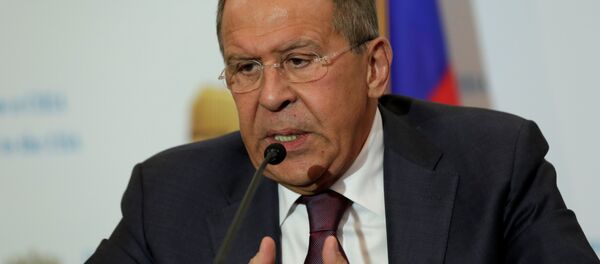 In December 2016, the administration of former US President Barack Obama
imposed a set of punitive measures
against Russia, including the expulsion of 35 Russian diplomats and the closure of the two Russian diplomatic compounds. The actions were taken in response to Moscow's alleged interference in the US presidential election, which Russia has repeatedly denied.
Back in December, Russian President Vladimir Putin decided not to respond to sanctions imposed by the outgoing US administration and act in accordance with the ties built with the new US leadership.
Russian Foreign Minister Sergei Lavrov said earlier that Moscow would take retaliatory measures against Washington if the situation with Russia's diplomatic property in the United States was not resolved.