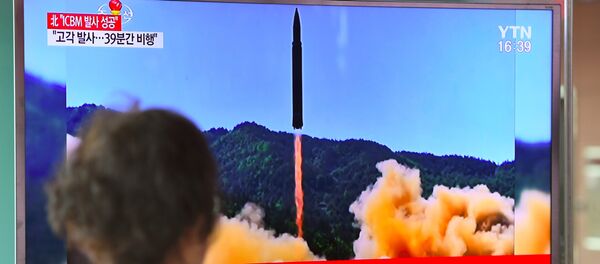 OMAHA (Sputnik) — The United States considers the nuclear triad to be an effective deterrent, Brig. Gen. Paul W. Tibbets IV, vice commander of Air Force Global Strike Command, said commenting on whether the United States will take any steps with regard to Russia's creation of a railway-based ballistic missile system.
"Right now the policy decisions, up to this point from the Eisenhower administration forward, has been that the [nuclear] triad is an effective type of deterrent that we need as a nation," Tibbets said at the STRATCOM Deterrence Symposium in Nebraska on Wednesday.
Tibbets comments come in response to a question whether the United States is following that Russia is creating a railway-based ballistic missile system and what step it make take in this regard.
Tibbetts added that he was absolutely confident that deterrent force has been crucial to maintaining strategic stability over the years and the United States will have to continue to modernize forces.
Deputy Prime Minister Dmitry Rogozin told Sputnik earlier in July that the Russian industry is ready to create the combat railway-based ballistic missile system code-named "Barguzin."
A defense industry source told RIA Novosti in January that Russia will carry out first flight tests of a missile for its revived combat railway-based ballistic missile systems in 2019.