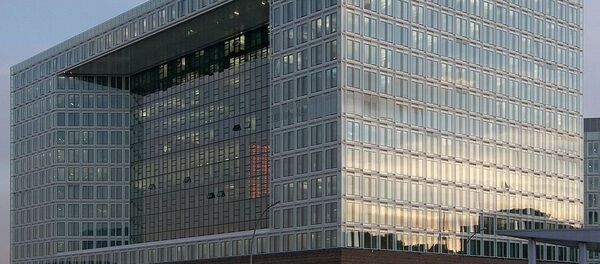 The fact that neither of the scientists deleted the messages containing
false information
even after they received feedback from their followers pointing at their mistakes shows that when it comes to any assessments and statements about Russia,
information is rarely checked
before making headlines.
Many principles adopted in journalism and science such as objectivity and impartiality simply stop working when Russia is concerned.
Western mainstream journalists, experts or government officials who made obviously mistaken statements on this subject rarely pay for their unprofessionalism with their position or reputation.
"Russian Mobster"?
Last Thursday, Harvard professor Lawrence Tribe wrote on his Twitter account that Washington is investigating connections between businessman and investor Dmitry Firtash and Paul Manafort, a campaign manager for the presidential campaign of Donald Trump.
In his tweet, Tribe called Firtash "a Russian mobster" and was outraged about the fact that Trump appointed a lawyer who worked for a Russian bank as the head of the Criminal Division of the US Department of Justice.
His post was retweeted almost 5,000 times.
DOJ is pursuing Dmitri Firtash, Russian mobster linked to.. wait for it: Manafort. But T named lawyer for Russian bank to head Crim Div!

— Laurence Tribe (@tribelaw) 27 июля 2017 г.
​The point is that the Harvard professor, unknowingly or deliberately, published information that has nothing to do with reality. The "Russian mobster" is, in fact, a Ukrainian oligarch who made his fortune during the presidency of Viktor Yushchenko — a pro-Western Ukrainian president who came to power on the wave of the 2004 Orange Revolution.
Thus, Firtash is a citizen of Ukraine. He may be a "mobster," but not a Russian one.
Dozens of readers pointed at Tribe's mistake. However, the tweet still remains on his page and is further being reposted on social networks, while the professor himself does not show any sign of embarrassment or regret over his mistake.
Murders From the Future
In terms of distorting reality, Tribe, however, is far from his Harvard counterpart, Yascha Mounk. On his Twitter profile, Mounk published a photo of the portraits of dozens of dead Russian journalists and wrote: "Need a reminder of the human cost of dictatorship? All these are journalists who criticized Putin — and died under mysterious circumstances."
Need a reminder of the human cost of dictatorship? All these are journalists who criticized Putin--and died under mysterious circumstances pic.twitter.com/RaOluVumxi

— Yascha Mounk (@Yascha_Mounk) 15 июля 2017 г.
As it turned out, the image that Mounk had chosen to illustrate his thesis depicts portraits of famous Russian journalists who died in the early 1990s.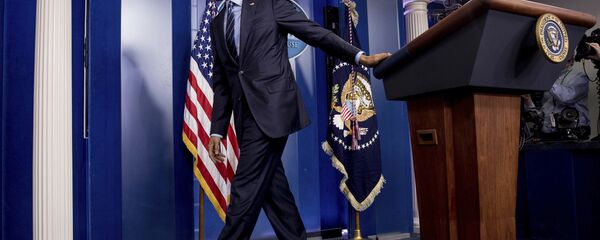 17 December 2016, 00:03 GMT
Some of them were war correspondents and were killed in hotspots. But what is remarkable is that many journalists in the photo died during the presidency of Boris Yeltsin, whom the West enthusiastically lent support.
Despite the numerous comments of Twitter users who pointed out his mistake, Mounk, like Tribe, did not correct his post. His tweet is being further reposted on social networks, expanding the number of his followers.