The Syrian government troops and their allies owe their victory to the quick pace of the operation, excellent maneuverability and the terrorists' poorly organized defense.
"It took us a mere 24 hours to crush the terrorists' defense and flush them out," the officer told Sputnik.
He added that the enemy had suffered heavy losses and could no longer control strategic routes of arms supplies from neighboring Lebanon.
Since the start of the antiterrorist operation in the area, the Syrian Army has recaptured 36 square kilometers (over 22 square miles) killing more than 70 militants.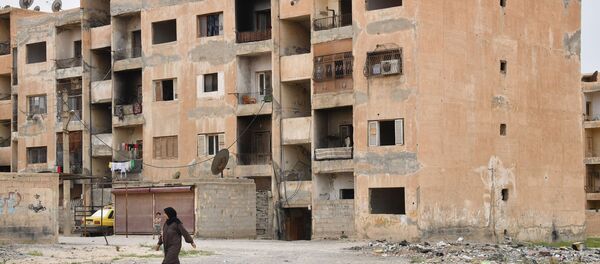 The Syrian Army is conducting a five-pronged offensive in the Syrian desert in an effort to encircle the terrorists holed up in eastern Homs and liberate Raqqa and Deir ez-Zor.
Russia, along with Iran and local militia forces, has been assisting the Syrian government in its fight against terrorist groups wreaking havoc in the Arab country since 2011.