WASHINGTON (Sputnik) — President Donald Trump is preparing for a military confrontation with Iran, National Iranian American Council President Trita Parsi said in an opinion article.
"Trump will refuse to accept that Iran is in compliance and thereby set the stage for a military confrontation," Parsi wrote in an article for LobeLog. "Rarely has a sinister plan to destroy an arms control agreement and pave the way for war been so openly telegraphed."
Parsi cited reports in the US media that Trump only reluctantly agreed to verify Iran's compliance with the 2015 nuclear agreement on the condition that his cabinet members find another way for him to blow up the deal by October.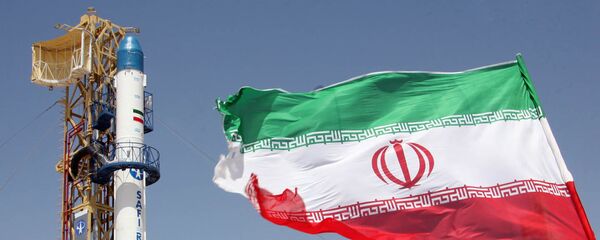 Trump's advisers reportedly suggested that the president use the spot-inspections mechanism of the nuclear agreement to insist on access to Iran's military sites — a demand the Islamic Republic would almost certainly reject, Parsi wrote.
"Once Iran balks — which it will since the mechanism is only supposed to be used if tangible evidence exists that those sites are being used for illicit nuclear activities — Trump can claim that Iran is in violation, blowing up the nuclear deal while shifting the blame to Tehran," Parsi said.
Parsi added that the strategy would likely fail now that Trump has publicly displayed his hand, particularly since the American public's anti-war sentiments remain strong.