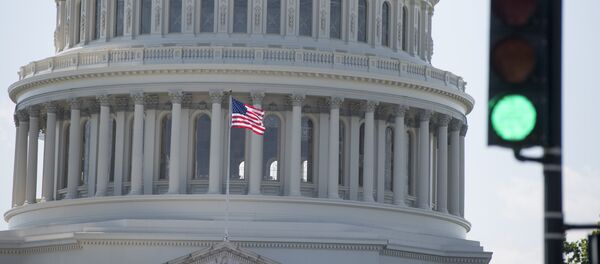 On Thursday,
the US Senate voted in favor
of a bill imposing a new round of sanctions on Russia, which had earlier been approved by the House of Representatives. The vote passed 98-2 but only needed a simple majority of 51 votes.
The bill also limits the president's ability to unilaterally lift sanctions, forcing him to seek Congressional approval.
The measure will now go to President Donald Trump's desk. The president will have the option of signing into law the sanctions targeting Russia's energy, defense, and intelligence sectors or exercising his veto power.
"This is a painful blow to Russian-US relations and Trump will eventually have to sign [the bill] because he simply has no choice. He either signs off and everything continues to go downhill, or he vetoes it and is called a Kremlin agent, and Congress overtures his veto with a majority vote," Konstantin Blokhin, an expert at the Russian Institute of Strategic Studies, said in an interview with Sputnik.
The new US sanctions could be the hardest-hitting since the ones the US slapped on Moscow in the wake of Crimea's reunification with Russia and Moscow's alleged interference in the conflict in eastern Ukraine.
Additional sanctions were imposed on Russian companies and individuals over Russia's alleged meddling in the 2016 US presidential election.
According to Konstantin Blokhin, if Donald Trump decides to veto the sanctions bill Congress will easily muster the two-thirds of votes needed to overturn it.
"Therefore, Trump will have no other choice than to sign, and I think he will sign," Blokhin emphasized.
He added that the mere fact that the bill was passed by such an overwhelming majority means that "there is a bipartisan consensus in the US over the Russian threat."
"Russia has thus been placed on the same footing as Iran and North Korea, which is dealing a painful blow to the future of Russian-US relations and is all the good hopes inspired by the recent meeting between Trump and Putin. Whatever illusions we had after that meeting are now evaporating into thin air," Blokhin continued.
He warned that Russia should now brace up for "greater confrontation" with the US.
"No matter how much Trump wants to improve [ties with Russia] he has his hands tied up by this Congress. There is nothing he can do about it, so this confrontation is gaining momentum," Konstantin Blokhin concluded.
In an interview with Sputnik, Alfa Bank's chief economist Natalya Orlova said that the new US sanctions could have a negative long-term impact on Russia's financial sector.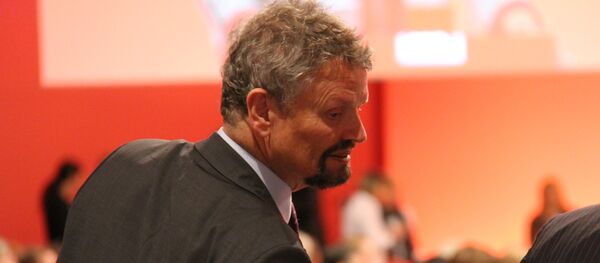 "The bill is setting additional limits on the implementation of oil and gas projects relevant to the
Nord Stream 2 gas pipeline
. It also bans foreign investors from  privatizing Russia's state assets if their annual investments do not exceed $10 million. It also prevents US companies from investing in deep-water, shale or Arctic offshore projects where Russian companies have an ownership interest of 33 percent and more," Orlova said.
For the financial services sector, the bill would modify an existing directive to prohibit "the conduct by United States persons or persons within the United States of all transactions in, provision of financing for, and other dealings in new debt of longer than 14 days maturity or new equity of persons determined to be subject to the directive, their property, or their interests in property."
It also envisages sanctions against individuals who intend to invest over $5 million a year in the construction of Russian export pipelines or provide technological and other services to such projects. The US will also keep blocking the construction of the Nord Stream 2 gas pipeline.