WASHINGTON (Sputnik) — US forces assigned to the 6th Fleet, including the George H. W. Bush Carrier Strike Group, will train side-by-side with forces from the United Kingdom's Carrier Strike Group to build combined maritime and aviation capability and capacity, the release explained.
"Sailors will participate in robust training scenarios that span the full spectrum of carrier strike group operations including strategic strike, air defense operations, combat air support and enforcement of no fly zones," the release stated.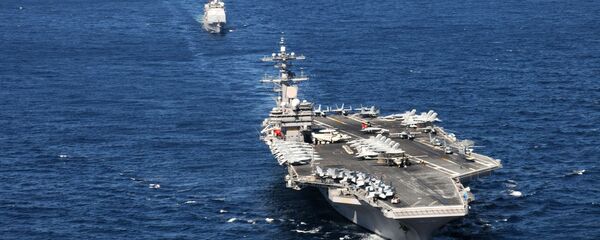 The United Kingdom is building initial operating capability for its new Queen Elizabeth-class aircraft carrier, as well as interoperability with US carrier strike groups, the release noted.
About 6,000 US sailors will participate in exercise named Saxon Warrior 17, along with service members from Germany, Norway, Sweden, the United Kingdom, according to the release.
Saxon Warrior was last held in 2011.