The Serbian IT-specialist is part of the group that is currently developing CloudCoin, a new cryptocurrency that could take on Bitcoin.
The system was invented by California-based professor Sean Worthington who patented the technology, registered the trademark and delegated the rights to the CloudCoin Consortium, encompassing people from different countries, including from Russia.
"People used different stuff and precious metals before paper money and coins. Then the banking card was invented. People were afraid of using payment cards but now they are popular around the world. Cryptocurrencies have a promising future. We just need to figure it out," Bajić said in an interview Sputnik Serbia.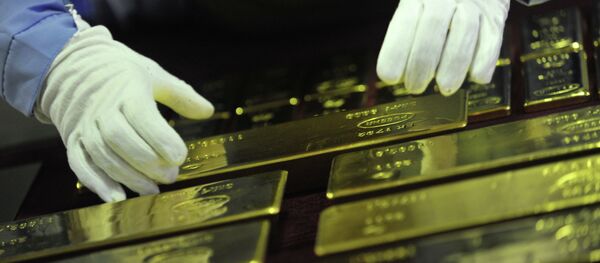 According to the specialists, his interest to CloudCoin was motivated by his intention to be part of a project that could transform the world.
"We live in the age of the Internet. We use social media and messengers. There is the emerging need for a new currency that could reduce the power of banks around the world," Bajić said.
Cloudcoin is based on the technology called RAIDA. The main difference between CloudCoin and Bitcoin is that it does not use cryptography: it is based on cloud technologies and is expected to be totally anonymous and protected from being lost.
"In traditional authentication systems, you have one username, one password, one login server and one database. You may have many databases that sync with each other. With RAIDA, each CloudCoin has over 24 Clouds of servers that all have different usernames and passwords, and they don't synchronize. If one RAIDA Cloud goes down — say by a nuclear bomb or a government — others just pop up and self-repair," one of the members of the Consortium said in a press release in March.
According to Bajić, CloudCoin will be the main rival to Bitcoin. Moreover, the stock trading of CloudCoin may be launched in the future.
"The market will define what cryptocurrency will be the most valuable. Currently, PayPal is in talks with Sean Worthington on recognizing CloudCoin as a payment instrument. If it is recognized, it will be a major advance. It depends on such organizations as the World Bank. It doesn't recognize cryptocurrencies. But if they are recognized it will seriously decrease the global influence of banks," he said.
In conclusion, Bajić said that the future of cryptocurrencies will be in the hands of national governments.
"If governments get increasingly interested in cryptocurrencies they will start taking on traditional payment instruments," he said.