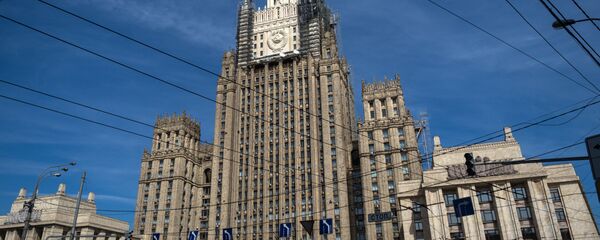 WASHINGTON (Sputnik) — US President Donald Trump has reviewed legislation on Russia sanctions that passed the Congress earlier this week and plans to sign it, the White House said in a statement on Friday.
"President Donald J. Trump read early drafts of the bill and negotiated regarding critical elements of it. He has now reviewed the final version and, based on its responsiveness to his negotiations, approves the bill and intends to sign it," the statement read.
The draft law will impose sweeping sanctions on Russia in response to its alleged US election meddling. It will also slap new restrictions on Iran and North Korea and limit Trump's ability to lift curbs on Moscow.
The Senate overwhelmingly approved the bill on Thursday with a 98 to 2 vote, two days after it sailed through the House of Representatives with a vote of 419 to 3.
Moscow has retaliated by ordering the United States to cut its diplomatic staff in Russia to 455 people by September and seizing some properties used by US diplomats in Russia.