MOSCOW (Sputnik) — Washington is trying to withdraw from the Joint Comprehensive Plan of Action (JCPOA) on Iran's nuclear program and put the blame on Tehran, Araghchi said Sunday.
"[US President Donald] Trump and the US as a whole are trying to pull out of the nuclear deal while shoving the whole costs of the accord's failure on Iran," Araghchi was quoted as saying by the Mehr news agency.
The diplomat also commented on the US Senate's approval of the bill imposing sweeping sanctions on Iran, Russia and North Korea, which is yet to be signed by Trump to become a law.
The bill uses the pretext of human rights violations, terrorism, missile program and other issues, which are not connected to the nuclear-related agenda, to scare individuals away from doing business with Iran, Araghchi said.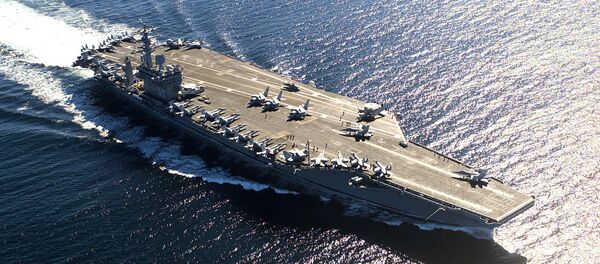 The JCPOA, which was agreed in July 2015 lifts nuclear-related sanctions imposed on Iran in exchange for assurances that Tehran's nuclear program will remain peaceful. According to the deal, the sides also agreed to refrain from policies intended to affect Iran's trade and economic relations.
During the election campaign and after becoming the US president, Trump repeatedly promised to review the Iran nuclear deal and slammed the administration of former US President Barack Obama for signing the agreement.
Earlier in July, Trump urged other nations at the G20 summit in German port city of Hamburg to stop doing business with Iran.