Speaking to reporters following his arrival in Tallinn on Sunday, Pence said that he came bearing a message from President Trump: "that Russia's destabilizing activities, its support for rogue regimes, its activities in Ukraine, are unacceptable."
Reaffirming the president's decision to approve a new sanctions package against Moscow, the vice president said that he and the president were actually "remain very hopeful that we'll see different behavior by the Russian government, with regard to Ukraine, with regard to supporting rogue regimes in Iran and North Korea."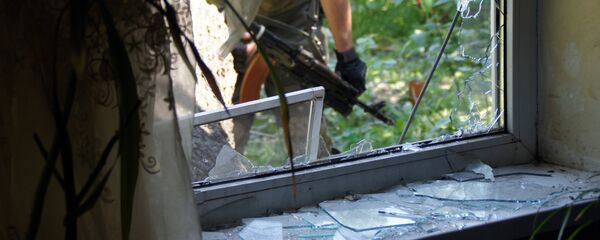 "We continue to believe that if Russia will change its behavior, our relationship can change for the good and improve for the interests in both of our countries and the interest of peace and stability in [Eastern Europe] and around the world," Pence moted.
Speaking to Radio Sputnik, Ukrainian and Russian politician Vadim Kolesnichenko suggested that it was time for Washington to drop its condescending approach to relations with Moscow, particularly the language used by officials.
"The US still hasn't realized that the world is no longer unipolar, and that Russia is not a small boy in a sandbox which some big grownup can pick up and punish," the politician said. "Russia is a self-sufficient state, and a full-fledged power in the international arena, and will continue to insist that everyone play by the same rules in the implementation of international law," he added.
As far as the civil war in eastern Ukraine was concerned, Kolesnichenko recalled that Russia is not even a party to that conflict.
"Trying to force Russia to any kind of actions in Ukraine is pointless. Russia is not a party to the armed conflict in Ukraine. Its participants include the Ukrainian government and the people of Ukraine. This war was instigated by and according to the plans of officials from the US State Department. Therefore, in order to end this conflict, the US should look to itself, and its own policy," the observer stressed.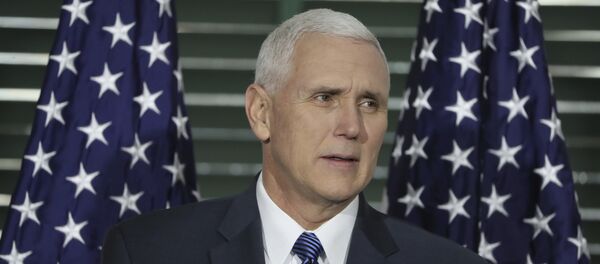 Relations between Russia and Western countries deteriorated three years ago over the crisis in Ukraine. Following a coup d'état in Kiev in February 2014 which brought fanatically anti-Russian officials to power, authorities from the predominantly ethnic Russian Crimean peninsula voted to break off from Ukraine and rejoin Russia. In April 2014, Kiev sent the army to crush an uprising in the Donbass by independence and autonomy supporters.
Throughout the crisis, the US and its allies have accused Russia of interfering in the Ukrainian crisis, and introduced several rounds of sanctions against Moscow. Russia has repeatedly rejected the claims of interference, saying there was no evidence to support the accusations. Furthermore, Russian and foreign observers have pointed out that Western powers bore responsibility for the political, military and socio-economic crisis in Ukraine, since they were the ones that supported the overthrow of the country's democratically elected government.