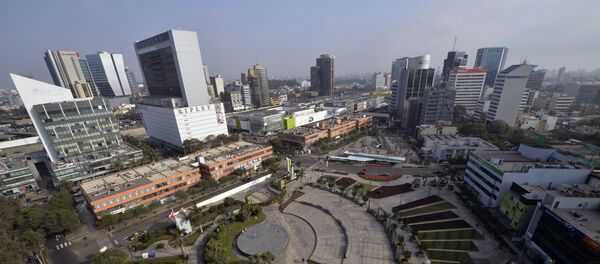 MEXICO CITY (Sputnik) – On Sunday, Venezuela held election of members of the Constituent Assembly, a new legislative body with the power to amend the constitution. The election was held amid mass protests in the country that have already resulted in over 110 deaths.
"Peru invited foreign ministers to hold a meeting on August 8 in our Foreign Ministry's building to assess the situation in Venezuela after the election to the National Constituent Assembly and the blow it delivered to the democracy in this country," the statement issued on Sunday said.
According to the Peruvian Foreign Ministry, representatives of Argentina, Brazil, Canada, Chile, Colombia, Costa Rica, Guatemala, Honduras, Mexico, Panama and Paraguay are expected to take part in the meeting.
Many countries including Argentina, Brazil, Chile, Peru, Mexico and the United States have already condemned the Venezuelan election to the Constituent Assembly saying they would not recognize its results.