MOSCOW (Sputnik) — In order to normalize relations between Russia and the United States, it is necessary to show political will and refrain from attempts of sanctions diktat, Peskov said.
"The way out of this situation lies in the channel of manifestation of the political will to improve relations, in the process of rehabilitation from the aggravation of political schizophrenia, fixing the desire to normalize these relations and abandoning attempts of sanctions diktat," Peskov told reporters when asked how it is possible to normalize Russian-US relations.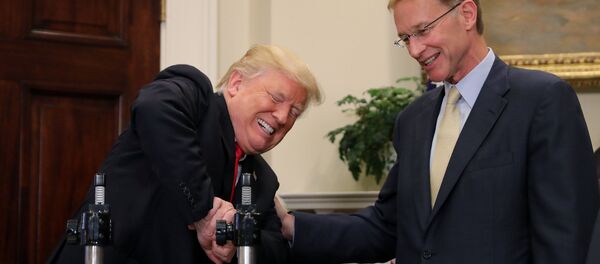 Last week, the US Congress approved a bill on new sanctions against Iran, North Korea and Russia, with the White House saying that Trump intended to sign it. The sanctions, if adopted, will impose further restrictive measures on Russia, particularly against the energy industry, due to Moscow's alleged interference in 2016 US presidential election and Ukraine's internal affairs.
On Sunday, Russian President Vladimir Putin said that the US diplomatic presence in Russia would be cut by 755 people to correspond to the number of Russian diplomatic staff in the United States in line with the Russian Foreign Ministry's measures.
At the same time, Moscow left to Washington the right to decide on which members of staff of its diplomatic missions in Russia will be dismissed.
"This is up to the United States. Yesterday, Putin said that this was both diplomats and technical staff. This is not just diplomats, there number of diplomats is not that great. This is both diplomats and people without the diplomatic status and those who were employed on site – Russian nationals who work there," Peskov told reporters.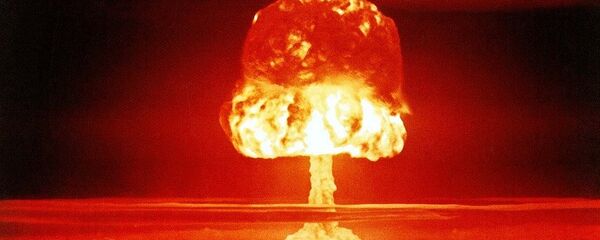 Asked if Moscow leaves for itself the possibility of taking other retaliatory measures against the United States, Peskov said that "the president outlined areas that are really a good opportunity for interaction", adding it is "expedient to continue cooperation in these areas."
Peskov went on by saying that Russia is interested in continuing cooperation with the United States in the areas that are beneficial for Moscow.
Speaking on why Russia responded to the US sanctions bill before it was signed by US President Donald Trump because, the Kremlin spokesman said that it considers the adoption of the document automatic after the US Senate's decision.
"After both the Congress and the Senate passed this bill, you know that in the future this bill will practically become a law automatically and de-facto. So, even if the US president does not sign it, it will still become a law."