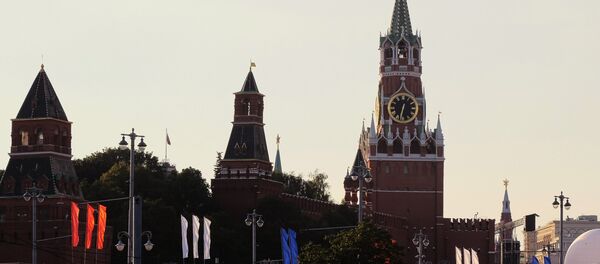 WASHINGTON (Sputnik) — Six days after the House approved an anti-Russian sanctions package on July 24, Russian President Vladimir Putin announced on Sunday that the diplomatic presence of the United States in Russia would be cut by 755 people to 455, the same number of diplomatic personnel that Russia currently has in the US.
On Monday, Vice President Mike Pence said Trump will soon sign into law the new legislation that enhances US sanctions against Russia. It passed by overwhelming majorities of 419 to 3 in the House of Representatives and by 98 to two in the Senate.
RUSSIA'S LEGITIMATE GRIEVANCES
The diplomatic climate between the two thermonuclear superpowers was likely to deteriorate further, Eurasian Business Coalition Vice President Ralph Winnie warned in an interview.
"I was not surprised Russia would retaliate in this fashion," he said.
Moscow had been angered by the repeated accusations from US politicians and media that Russia had allegedly intervened to try and influence the 2016 presidential election, Winnie recalled.
"They have been very vocal about how they feel that they have been singled out unfairly over sanctions by Congress and by the allegation that they intervened in the US election," he said.
Trump still had a window of opportunity to avoid a further deterioration in relations with Moscow if he defied congressional pressure and refused to sign the sanctions legislation, Winnie stated.
"A lot depends on what Trump does next," he said.
However, if Trump goes ahead and signs the bill, as Pence has said he will, then Russia could be expected to take other retaliatory measures, angering US hawks even more, Winnie warned.
"If Trump signs the bill, it is likely that there will be more consequences," he said.
Jon Huntsman, Trump's choice as next US ambassador to Moscow has held high level diplomatic positions and also has had extensive experience of doing business with Russia, but he will need all of his tact and skill to try and retain and repair good relations between the two governments, Winnie cautioned.
"Huntsman will have his work cut out to smooth out relations between the United States and Russia," he said.
RISKS OF COUNTER-MEASURES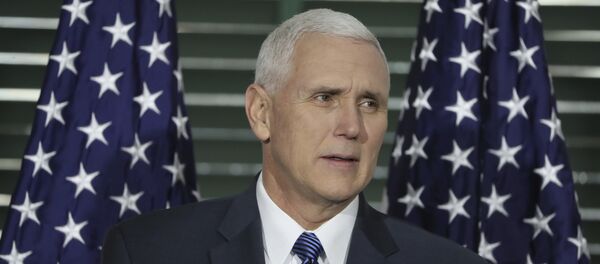 Author and political activist David Swanson suggested that the Moscow government had ordered the cuts in US diplomatic personnel out of increasing anger at the escalating barrage of accusation and hostile measures from the US legislature and government, regardless of Russian peace efforts.
"President Putin said he was frustrated and losing patience. He also characterized US sanctions as being — like US war making and war threats — violations of law," Swanson said.
Swanson said the US government needed to be held accountable for its activities in countries ranging from Syria and Libya to Ukraine in an international court of law.
"I wish that Russia and the world would, with the help of responsible US residents, pursue the application of law to US aggression through the World Court and the ICC [International Criminal Court]," he said.
Washington and Moscow risked getting caught up in a negative cycle of diplomatic and economic measures and retaliation, Swanson cautioned.
"Countermeasures are understandable but do indeed risk a cycle of escalation," he advised.
However, the ultimate target of US policy could turn out to be not Russia but Iran, Swanson warned.
"I think we all are in danger of losing focus on the likelihood that the primary victim of the latest sanctions and threats may turn out to be Iran, and all of this may be a prelude to the all-out destruction of that country," he concluded.
The new US legislation imposed additional sanctions on Iran and North Korea as well as on Russia.
The bill also states that it is the US policy to secure Ukrainian energy dependence, to promote a non-Russian energy sources throughout Western Europe, and forces the National Security Council to include the Secretary of the Treasury.