"An APC equipped with a turret and cannon gives it an advantage during urban warfare," Tank Program Administration head Brigadier General Baruch Matzliach explained, according to Israel Defense. "The shortened cannon makes it more maneuverable, and [gives it] the ability to provide firepower to infantry soldiers. It also lets infantry soldiers be more independent on the battlefield, with less dependence on other units to provide firepower."
​The Tank Administration of Israel's Defense Ministry is carrying out the tests along with Israeli Defense Force (IDF) Ground Forces.
Since the 2014 Gaza War, the IDF has invested considerably in expanding its abilities, with urban combat being a special focus. Both the Namer and the Merkava Tank are equipped with Trophy anti-tank missile protection systems.
Matzliach added that the turret, which will also be featured on the new Eitan APC,"is unmanned and does not penetrate the combat cell so that the ability to carry the soldiers is not harmed. Its operation is expected to be simple and will be performed by the APC's crew. The turret will also incorporate an active defense system and additional systems that will greatly contribute to its capabilities."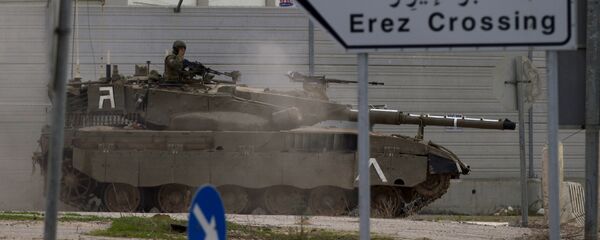 Thought to be more maneuverable than other combat vehicles of its kind, the Eitan offers a 360-degree view of the battlefield through its touchscreen systems and has room to carry 12 personnel, including driver, commander and gunner, the Jerusalem Post reports. 
Though the Eitan isn't as fortified as the Namer, the APC will feature advanced armor that will protect it from anti-tank missiles and rocket propelled grenades, along with its own Trophy system, a 30mm cannon with a 2,500-meter range, an autonomous missile launcher and an FN MAG, and a.50 caliber heavy machine gun.
During May's Second International Ground Warfare and Logistics Conference held outside of Jerusalem, Matzliach said, "We are taking the APC to a whole new level, turning the Namer… into an infantry fighting vehicle (IFV), which will allow crew to use it not only as an armored vehicle which wheels them from place to place."