MOSCOW (Sputnik) — Over 250 Turkish servicemen and more than 30 armored vehicles will take part in the on-land stage of the drills, while the second stage will be held with the participation of the Turkish frigate TCG Goekova, which has recently arrived in Qatar with a 214-strong crew, Huerriyet Daily News reported, citing a source in Turkish military.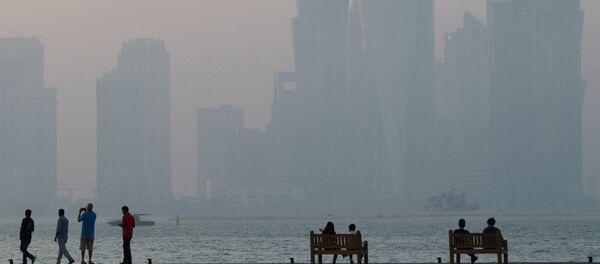 On August 7-8, high-rank officials of both countries will visit the exercise site within the framework of the so-called "distinguished observer days", the media reported.
Turkey and Qatar agreed upon Ankara establishing a military base in the emirate in 2014. In June 2017, 23 Turkish servicemen joined the troops already deployed in Qatar. Turkish media reported, that eventually the number of Ankara's servicemen in the Gulf state could pile up to 1,000, including air force.
The exercises are launched amid Qatar being in the center of severe pressure from four neighboring countries. In early June, Saudi Arabia, Bahrain, the United Arab Emirates and Egypt cut off diplomatic relations with Qatar, accusing it of supporting terrorism and meddling in their internal affairs. Several nations, including Turkey and Kuwait have made efforts to act as mediators in the conflict.