"We do not seek regime change, we do not seek a collapse of the regime, we do not seek an accelerated reunification of the peninsula, we do not seek an excuse to send our military north of the 38th Parallel," Tillerson told reporters in Washington.
"We are not your enemy," Tillerson said, addressing Pyongyang. "But you are presenting an unacceptable threat to us … we hope that at some point [North Korea] will begin to understand that and we would like to sit and have a dialogue with them."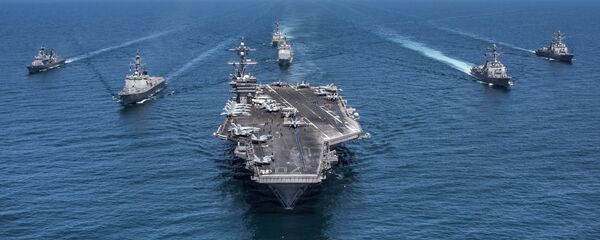 In addition to its ground-launched ballistic missiles, new reports suggest North Korea is working on a more robust submarine-launched ballistic capability as well. 
"Highly unusual and unprecedented levels" of underwater activity associated with the North Korean navy have been detected since last Friday, according to an unnamed US defense official cited by the Korea Times. 
A new "ejection test" is believed to have been completed. An ejection test determines how well a missile fired from below water can breach the surface without the main launch canister igniting, a snafu that could damage the sub or the missile itself. 
Pyongyang has carried out four such tests this year. 
US President Donald Trump has requested directly and indirectly on a litany of occasions for China to assist in denuclearizing the Korean Peninsula, long Washington's stated goal.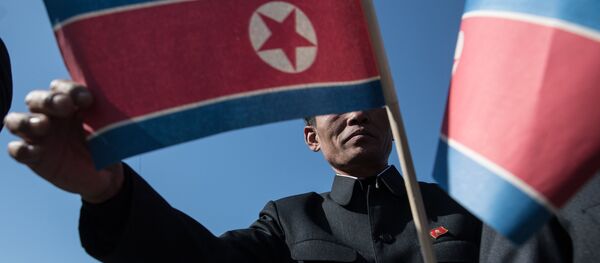 "I am very disappointed in China. Our foolish past leaders have allowed them to make hundreds of billions of dollars a year in trade yet they do NOTHING for us with North Korea, just talk. We will no longer allow this to continue. China could easily solve this problem," Trump thundered on Twitter on Saturday. 
Beijing has blasted US meddling in the South China Sea, where it says US freedom-of-navigation operations have served as a thinly veiled disguise for intelligence gathering. It has also long objected to the installation of the Terminal High Altitude Area Defense (THAAD) missile batteries in South Korea. 
The South Korean Defense Ministry said on Monday that it is only a matter of time before North Korea conducts its next test. The North Korean administration has grown their program at a record pace this year with roughly one missile test every two weeks. A June report in Sputnik noted that a hydrogen bomb could be the next addition to Pyongyang's nuclear arsenal.