BLAGOVESHCHENSK (Russia)(Sputnik) – The Moldovan government declaring Russian Deputy Prime Minister Dmitry Rogozin a persona non-grata is absolutely unacceptable, Kremlin spokesman Dmitry Peskov said Wednesday.
"The situation with Rogozin is much worse [than the United States introducing new anti-Russia sanctions]. It is absolutely unacceptable," Peskov told reporters.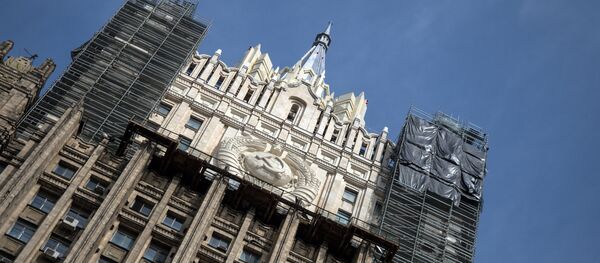 Earlier in the day, the Moldovan government decided to declare Rogozin persona non-grata for the latter's recent statements "of defaming, offensive and unfriendly nature." The Russian Foreign Ministry expressed a strong protest to Moldovan ambassador to Russia Andrei Neguta over the move.
Last week, Rogozin was scheduled to meet with Moldovan President Igor Dodon, however his meeting was derailed. Romania refused to allow a Russian plane bound for Chisinau to enter its airspace because the deputy prime minister, who is on a sanctions list, was on board. Rogozin called this decision an "unfriendly move against the Moldovan president." The Russian Foreign Ministry on Friday expressed protest to Romania in connection with the ban.