"This was the first time all the different parts worked together at the same time, and this was the first time it was tested against the actual spacecraft flight hardware," Alan Johns, a ground segment and operations manager for the telescope, told the Goddard Space Flight Center.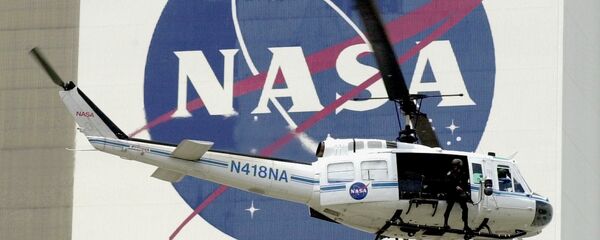 According to NASA, the test — formally called the Ground Segment Test Number 1 (GSEG-1) — was completed on June 20. It "showed successful end-to-end communication between the Webb telescope's spacecraft bus," currently located in Northrop Grumman Aerospace Systems in Redondo Beach, California, and the operation center in Baltimore.
"This is a great milestone not only for the telescope but for the industry team, who worked seamlessly together from coast to coast to successfully complete the GSEG-1," Scott Willoughby, Northrop Grumman vice president and program manager for the telescope, said in a statement. "This test puts us one step closer in preparing the Webb telescope for launch."
Initially testing two portions of its transmissions – the Space Network (SN) and Deep Space Network (DSN) – the managing teams sent out command procedures that will be used during its 2018 million-mile journey into space. After examining the results, officials verified the configuration of the telescope's onboard computers and received recordings from the telescope, which included science and health monitoring data. 

28 October 2009, 14:05 GMT
The first half of the eight-hour SN test, completed on May 24, produced positive results after commands were successfully exchanged, and the 13-hour test of the DSN that was completed on June 20 also proved fruitful. 
"DSN is our workhorse for the life of the mission," Johns added. "It got tested at every rate, every setting and every possible permutation, and it worked just great."
Set to be launched from Kourou, French Guiana, the telescope will embark on a journey to unravel the universe's mysteries, "from discovering the first stars and galaxies" to "studying the atmospheres of planets around other stars," NASA's press release stated. 
Deemed the successor to the Hubble Space Telescope, Webb, the world's most advanced space observatory, will undergo a second communications test a month before its launch date in late 2018.