MOSCOW (Sputnik) — Pence accused Russia of trying to attack the Montenegrin parliament and attempting to assassinate the country's prime minister to dissuade Podgorica from joining NATO.
"Russia continues to seek to redraw international borders by force, and here in the Western Balkans Russia has worked to destabilize the region, undermine your democracies and divide you from each other and from the rest of Europe. Russia's intentions were laid bare over the past year when Moscow backed agents, sought to disrupt Montenegro's elections, attack your parliament and even attempt to assassinate your prime minister to dissuade Montenegrin people from entering our NATO alliance," Pence said in an address at the Adriatic Charter Summit in Montenegro.
On Wednesday, Pence met with Montenegro's President Filip Vujanovic and Prime Minister Dusko Markovic in Podgorica to discuss ways that their two countries could expand bilateral cooperation.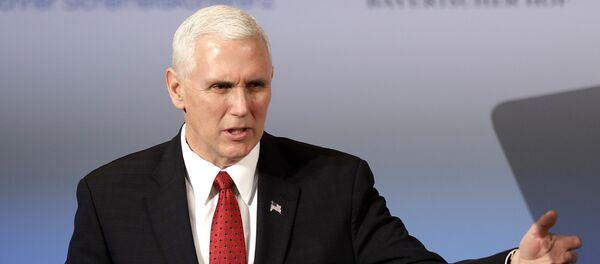 Pence also expressed the United States' unwavering support for Montenegro and admiration for the country's resolve in the face of Russian attempts to divert it from its Euro-Atlantic path, the release said.
The three leaders are looking forward to the upcoming Adriatic Charter Summit on August 2, according to the release. Montenegro and Macedonia will co-host the summit, which is expected to be attended by leaders from across the Western Balkans.