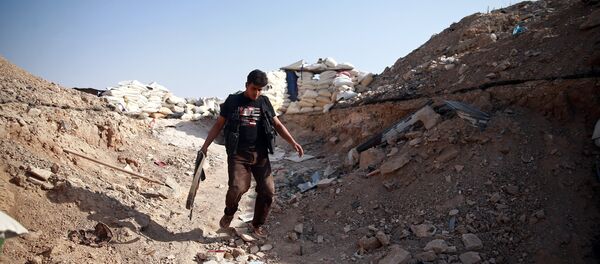 DAMASCUS (Sputnik) — Dozens of Syrian militants from Mahavir as-Saura group, financed by the United States, laid down their arms and surrendered to Syrian governmental forces, a source familiar with the matter told Sputnik Wednesday.
"Everyone who surrendered said that they did not want to fight wars against the [Syrian government's] army, they had joined Mahavir as-Saura for money given to them by the United States. And they were waiting for the moment to surrender," the source added.
The arms surrendered by the militants were manufactured in the United States and Russia, and were previously used by Syrian government forces, according to the source.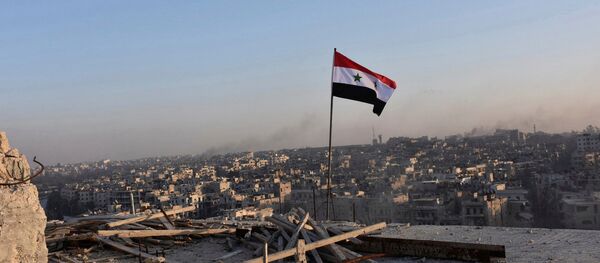 Mahavir as-Saura was formed as part of the Free Syrian Army (FSA), Syria's major opposition force, in December 2016 with financial support of the United States. The militants had undergone military training in Jordan supervised by specialists from the US-led coalition against Daesh terrorist group (outlawed in Russia). The majority of Mahavir as-Saura's activities took place in southern Syria.
The civil war has been raging in Syria since 2011 with forces of President Bashar Assad fighting against numerous opposition and terrorist factions including the Daesh. The United States has been supporting opposition forces as well as leading the international coalition against the Daesh. The coalition has been conducting counterterrorism operations in the region since 2014, and has over 60 countries contributing to its efforts.