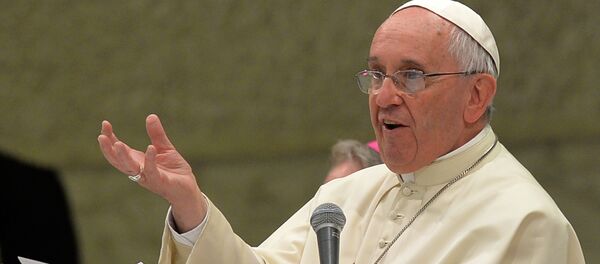 LONDON (Sputnik)
–
The Dubs scheme – named after its initiator, Lord Alfred Dubs, himself a former refugee – was enacted in May 2016 as an amendment to the UK Immigration Act 2016. The policy called for the UK secretary of state to "make arrangements to relocate to the United Kingdom a specified number of unaccompanied refugee children from other countries in Europe." The initiative was, however, ended by UK authorities in February, with Home Secretary Amber Rudd arguing that the scheme was serving to "encourage people traffickers."
"The scraping of the Dubs scheme is a real mistake as it is gone and made refugee children again vulnerable to human traffickers. The government claimed the scheme was a 'pull factor for traffickers' but there is no evidence of that. The entire purpose was to create a safe environment for these children and reunite them with their families," Jakub Sobik said.
The original plan was to resettle about 3,000 unaccompanied refugee minors under the scheme, but only 350 were ultimately accepted. The government cited administrative problems when explaining the low figure.
In April, UK's then-Immigration Minister Robert Goodwill announced the country would take an additional 130 unaccompanied refugee children under the Dubs scheme. Nevertheless, media reported in June, citing the Home Office ministers' written statements, that only 200 children had been transferred to the country under the scheme. In May, media reported that authorities had ignored around 1,600 offers from the local councils to house refugees.
Anti-Slavery International maintains that the government's decision has "left unaccompanied children completely stranded and with no one to turn to but traffickers already operating in Europe."
The UK Home Office's decision to suspend the Dubs scheme is currently being challenged in the UK High Court by refugee charity Help Refugees. In June, a group of UK parliamentarians sent a letter to Prime Minister Theresa May urging her to push the government to reconsider its cap on the scheme after it was revealed that there had been accommodation available for the children.
According to the EU statistical office Eurostat, there were approximately 63,300 unaccompanied minors among asylum seekers registered in the bloc in 2016.