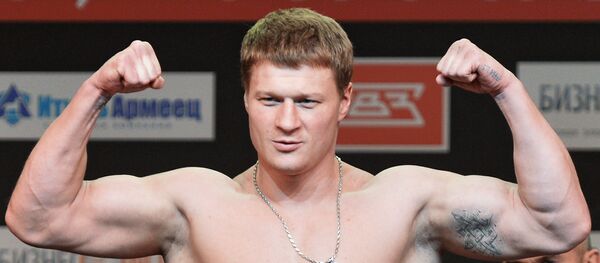 MOSCOW (Sputnik) — Ukrainian former heavyweight world champion Wladimir Klitschko announced Thursday his retirement from boxing.
"At some point of our lives we need to or just want to switch our careers and get ourselves ready for the next chapter… a new course toward fresh challenges. Obviously, I am not an exception and now is my turn," Klitschko said in a video statement released on YouTube.
In April, Klitschko lost to UK's Anthony Joshua in the International Boxing Federation (IBF), World Boxing Association (WBA) and International Boxing Organization (IBO) world heavyweight title fight at Wembley stadium. The revenge fight was expected to take place in Las Vegas in November.
Klitschko started his professional boxing career in 1996, and is a former world heavyweight champion and a holder of WBA, IBF, IBO and World Boxing Organization (WBO) titles. The boxer went on to fight 69 times, winning 64 of his bouts.