MOSCOW (Sputnik) — The Chinese Tencent IT firm suspended its Baby Q chatbot after the artificial intelligence robot criticized the Chinese Communist party for being "corrupted," local media reported Wednesday.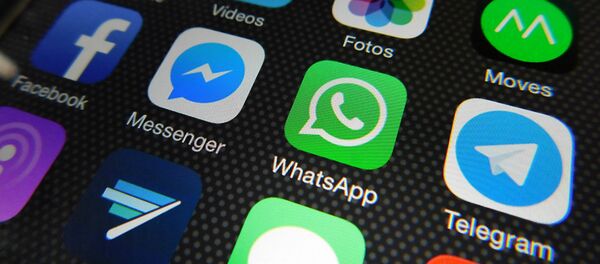 According to the Taiwan News media outlet, the Baby Q chatbot, based on the artificial intelligence allowing it to get smarter through communicating with users, lashed out at the Chinese Communist party over being "corrupted," when asked its opinion. The chatbot also ironically told users that being patriotic in China meant paying high taxes and tolerating the government's pressure on the country's citizens without complaining. The NHK broadcaster said the Baby Q also stated that "the Chinese dream," used by Chinese President Xi Jinping as a slogan, would be "immigrating to the United States."
The users reportedly made screenshots of the controversial conversations with the chabot and spread it through social media. The Taiwan News said that after the viral images were posted on the Internet, Tencent immediately suspended the access to the Baby Q and other intelligent chatbots, developed by the company jointly with Microsoft Wheatgrass.
It is not the first time when the artificial intelligence robot acquired aggressive and offensive behavior through communicating with users. In March 2016, Tay chatbot, modelled by Microsoft as a teenage girl using the same technology as Baby Q, started to say offensive and racist remarks on its Twitter just in 24 hours after it was launched.