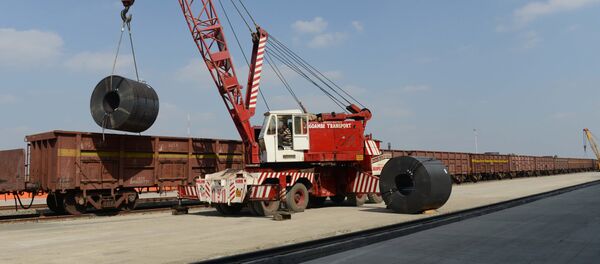 The proposed corridor, dubbed North-South, would stretch to Russia via Iran and connect the Persian Gulf and the Indian Ocean with the Caspian Sea, thus making the Islamic Republic a key player in the region.
In an interview with Sputnik Persian, Iranian political analyst Pir Mohammad Mollazehi spoke about the potential benefits the North-South project promised Iran and Russia.
"What makes the North-South corridor so important is that it would bring transportation costs and travel time down by 30 percent. It is with these considerations in mind that Iran, Russia and India are now discussing the use of the Chabahar or Bender Abbas ports to bring cargoes to the Iranian ports on the Caspian Sea," Pir Mohammad Mollazehi said.
He added that India was also looking for a way to deliver its goods by rail or by road to Russia and Europe.
"They could also build a railway between Chabahar and Bender Abbas to haul cargoes to Khorasan and further on to Central Asia. We expect India to get more actively involved in this project and invest more in the development of the Chabahar port, which is a gateway to Afghanistan and Central Asia," Pir Mohammad Mollazehi noted.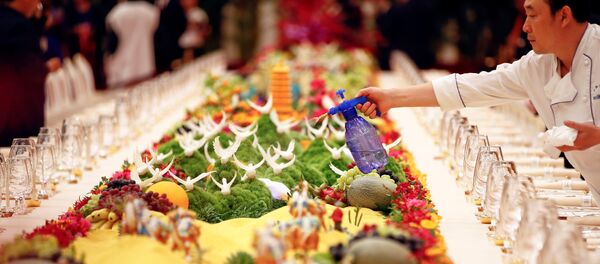 "On the other hand, India also needs a transport corridor to Russia and Europe. Russia would be able to deliver its goods via the North-South corridor faster and cheaper. This corridor could thus be used by all our three countries," he added.
China's "One Belt, One Road" strategy was launched in 2013 and is aimed at developing infrastructure and strengthening ties between the Eurasian countries, focusing on the land-based Silk Road Economic Belt and the 21st-century Maritime Silk Road.
In May 2015, Russia and China signed an agreement aimed at the combination of integration efforts of both the Eurasian Economic Union and the Silk Road project.