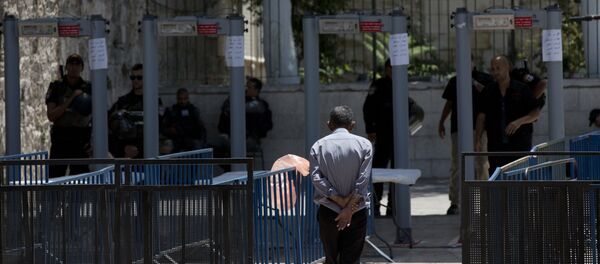 TEL AVIV (Sputnik) — Netanyahu, who is serving the fourth term in office, allegedly took luxury gifts from a businessman and offered a newspaper a legal edge over its competitor in exchange for favorable coverage.
In the statement, investigators announced a gag order on media coverage of their negotiations with the prime minister's former chief of staff Ari Harow.
Harow is expected to become state's witness in the two cases, dubbed Case 1000 and Case 2000, where Netanyahu is the main suspect, according to The Times of Israel newspaper.
The office of Israel's longest serving prime minister denied any wrongdoing. It claimed a campaign was underway to reshuffle the government but the effort would fail because there was nothing to it.