MOSCOW, (Sputnik) — Currently the agency estimates Russia's rating at BB+ with a positive economic outlook, which means that investing in Russia has a low probability of speculation.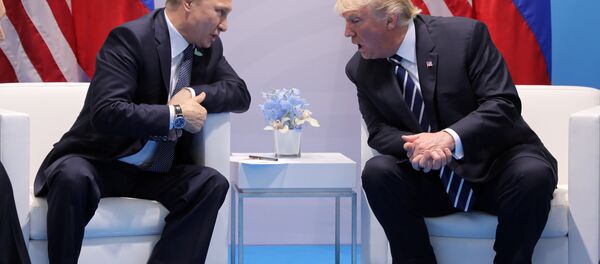 Russian economy is expected to return to growth in 2017 due to the increase in oil and gas prices, and the easing of the country's monetary policy, according to the rating agency.
S&P noted that while the country's rating is maintained by good fiscal indicators, its growth is hampered by Russia's dependency on energy exports, as well as by a range of institutional and regulative factors.
The new sanctions, signed by US President Donald Trump on Wednesday, target Russia's defense, intelligence, mining, shipping and railway industries and restrict dealings with country's banks and energy companies.
Russian Prime Minister Dmitry Medvedev said that with the adoption of the sanctions, the United States has declared a fully-fledged trade war on Russia and that now there is no hope for improvement of relations with the White House.