MOSCOW (Sputnik) — Peskov answered a question concerning what message the Kremlin wants to convey to US Special Representative for Ukraine Negotiations Kurt Volker, expected to arrive in Russia soon.
"You know that the United States is not a participant of the Normandy format, but, of course, from our viewpoint, [the United States] can and must use its influence in order to induce Ukraine to fulfill the political part of the Minsk agreements," Peskov told journalists.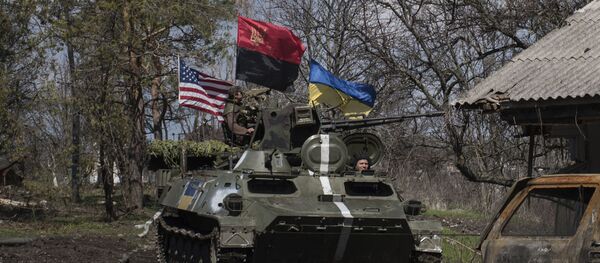 The spokesman noted that with the previous US administration "it had been decided to establish a channel for exchanging information with the United States in order to exchange first-hand information on the issue of the Ukrainian settlement."
Late July, Volker visited Kiev and Donbass. Volker described the militia-controlled Donbass territories as "occupied," and claimed that the conflict in eastern Ukraine is not a civil war, but an act of 'Russian aggression.'
Russia has repeatedly said that it is not a party to Ukraine's internal conflict and called on the West to influence Kiev in order to ensure Minsk agreements' implementation.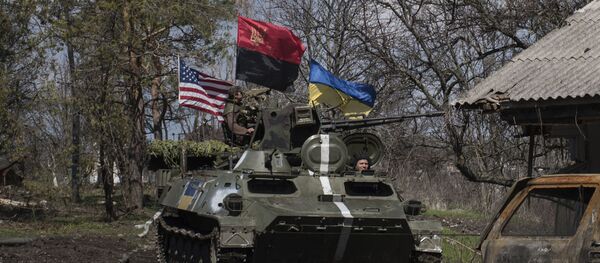 Kiev launched a special military operation in Ukraine's southeast in April 2014, after local residents refused to recognize the new Ukrainian authorities, which came to power as a result of a coup. In February 2015, the two sides reached a peace agreement after talks brokered by the leaders of Russia, France, Germany and Ukraine — the so-called Normandy Format — in the Belarusian capital of Minsk. Kiev has been reluctant to implement a number of
Minsk deal
provisions.
The United States does not participate in the Normandy format of Ukraine peace talks, nevertheless, Washington appointed Volker as Special Representative for Ukraine Negotiations.