MOSCOW (Sputnik) — The newly-established Bitcoin Cash cryptocurrency will not prosper and outlive Bitcoin and other rival digital currencies amid the rapid growth of digital payment systems unless it offers some exclusive services to make it stand out from the crowd, experts in the field told Sputnik.
BITCOIN'S CAUSE OF SPLIT
On Tuesday, the software code of Bitcoin, one of the most popular cryptocurrencies based on blockchain technology, split generating a new digital currency called Bitcoin Cash. Earlier in the day, Bitcoin opened at $2,723, while its new rival is trading at some $450 after Wednesday's high of $757.
Blockchain technology is a database composed of so-called blocks, which constantly grows in a linear, chronological order. It is often used in the sphere of cryptocurrencies, but also could be applied for other purposes, such as for management operations in the sphere of financial services. In March, Russian Prime Minister Dmitry Medvedev ordered the Russian state bodies to consider the implementation of the blockchain system in Russia's Digital Economy project.
"Basically, we had a fork on August 1. There were two camps — one camp wanted to take the fork and go left and there was another smaller camp that said we are not going left, we are going right. That is why you have a split. A lot of people were very nervous about the fork and that was what prevented the Bitcoin price from going above $3,000 in the last couple of months. The concern and the fear climaxed a few weeks ago when Bitcoin dropped to $1,800. After it hit $1,800 in the middle of July, news leaked out that we were going to get past the fork without any problems, so the price started to rally, jumped 50% and it hit $2,700 on Monday," Ronnie Moas, the founder of the Standpoint Research, told Sputnik.
According to Serge Schouterden, a co-founder of CryptoArticles, the hard fork and the eventual split of Bitcoin due to the rift between the currency's creators "was to be expected."
"Bitcoin Cash is the same as Bitcoin itself, only under another name. It is like all the thousand other cryptocurrencies out there in the past and today, a lot of promises but most of them, if not all fail to deliver. Some even are exposed as scams by criminal elements," Schouterden warned.
Years of disagreements between Bitcoin's developers over its future resulted in the new digital currency that shares the same blockchain technology but increased the blocksize from a maximum limit of 1MB to 8MB.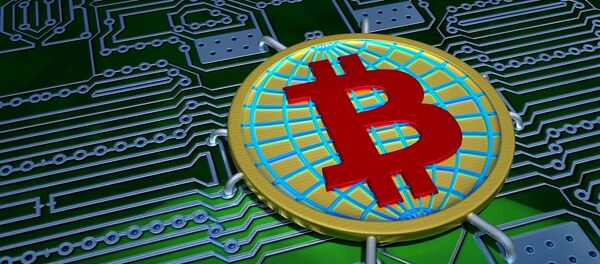 LACK OF REGULATION REMAINS CAUSE FOR CONCERN
Back in July, Russian President Vladimir Putin said that he remained "cautious" about the use of Bitcoin and other variations of cryptocurrencies because "almost nothing is regulated in this area at the moment." Similarly on Wednesday, Russian Economic Development Minister Maksim Oreshkin said the steadily growing use of different cryptocurrencies on a global scale shared similar qualities to fraudulent financial schemes, as this type of assets does not usually have a substantial financial backup.
Russia's concerns were backed by stock research analyst Moas, who drew attention to the fact that it is impossible to regulate cryptocurrencies at this stage.
"As far as regulation goes, it's very hard to regulate this, because it is virtual and decentralized. The definition of decentralized is the fact that it can't be regulated. It's too late to regulate, it's already gotten so big. The genie is out of the bottle. There will be growing pains, there will be an exchange that maybe will go bankrupt or it will be hacked, or run by criminals. It's possible," Moas argued.
The stock research analyst recommended splitting the money across different cryptocurrencies in the top-20 in case Bitcoin succumbs to rival Bitcoin Cash or other digital currencies take the lead in the future.
"What I recommend is that people split their money across five different accounts, so you will have some of your money in Livecoin, in Coinbase, in Bitfinex, in Poloniex, in Bittrex. No one can guarantee that Bitcoin will be the winner here," the Standpoint Research founder advised.
However, Bitcoin Cash has so far failed to gain the wide-spread support and dipped over 50 percent in the value on Wednesday, after initially trading steadily at some $700.
"There hasn't been a lot of support for the new coin and if they do not offer something exclusive, usable in the short or long term, it will go the same way as many other digital currencies out there. Don't get me wrong, new digital currencies are a day trader's bread and butter but if they do not come up [with something] that screams 'this new coin will be used for this or that service exclusively' it will not go far, in my opinion," Schouterden explained.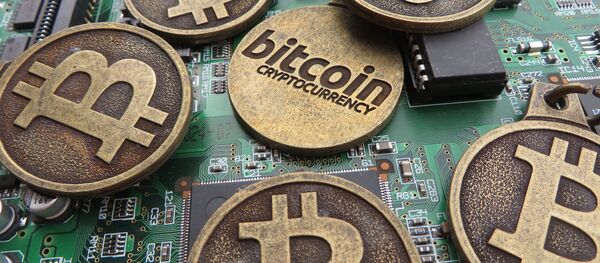 DIGITAL CURRENCIES WILL BOOM IN NEXT DECADE
Nevertheless, the two experts agreed that the blockchain technology would prosper even further in the future and could be of use to banks and medical sector, among others, according to Schouterden.
"Many financial institutions as well as the EU are actively looking to incorporate blockchain like technologies in their day-to-day work," the expert added.
In his turn, Moas predicted that bitcoin and other cryptocurrencies would undergo a boom in the next decade similarly to computers and the Internet in the 20th century.
"I believe Bitcoin will go to $50,000 in the next 10 years. A lot of people believe it will go even higher than that, but I want to be conservative. Now, the governments of India, Japan, Switzerland is on board, Goldman Sachs, IBM, Richard Branson, John McAfee, Mark Zuckerberg, Bill Gates, everyone is on board. The consensus is that it is going higher; it is just the question of how high it goes and how long it takes for us to get there. This is a big deal, this is like the Internet 20 years ago, and it's like computers 30 years ago," the stock research analyst concluded.
Cryptocurrencies have no material form and global currency regulation does not currently apply to them. An unlimited number of anonymous sources can issue and use such currencies. Central banks worldwide have treated the phenomenon with caution, although some have started exploring the possibilities it offers and even developing their own cryptocurrencies.