WASHINGTON (Sputnik) — On Thursday, the Syrian Foreign Ministry said that Syrian authorities have sent letters to the UN Security Council and the UN secretary general demanding to condemn the actions of the international coalition led by the United States, resulting in deaths of civilians.
"It is more likely than not, at least 624 civilians have been unintentionally killed by Coalition strikes since the start of Operation Inherent Resolve," the report stated.
The coalition completed an assessment of 132 civilian casualties reports in June, determining that only seven of them were credible and indicated that 21 unintentional civilian deaths took place. The report noted that only 0.31 percent of the strikes resulted in credible reports of civilian casualties.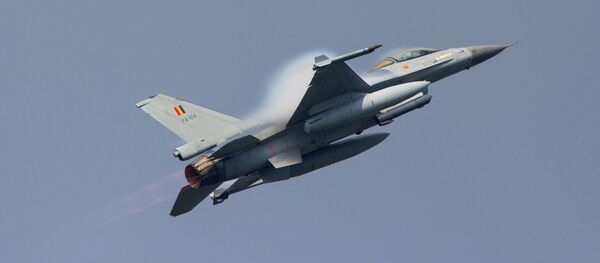 19 October 2016, 15:46 GMT
Earlier in the day, Sana news agency reported that the US-led coalition carried out airstrikes in the northern Syrian city of Raqqa,
leaving a woman and 7 children dead
.
Last week, Sana news agency reported several times that civilians were killed in US-led coalition's strikes in the Syrian city of Deir ez-Zor.
The US-led coalition of 68 nations has been conducting airstrikes against Daesh terrorist group in Syria and Iraq since 2014. The strikes in Syria are not authorized by the government of President Bashar Assad or the UN Security Council.
© Sputnik
Death From the Sky: The US Air Force's Mistaken Airstrikes

Death From the Sky: The US Air Force's Mistaken Airstrikes