An article in the state-run Korean Central News Agency written by an unnamed spokesman from the Foreign Affairs Ministry said that sanctions by the "hooligan" US have "only worked to redouble the indomitable spirit of our army and people, united as one following their leader… and increase the DPRK's self-defensive capability."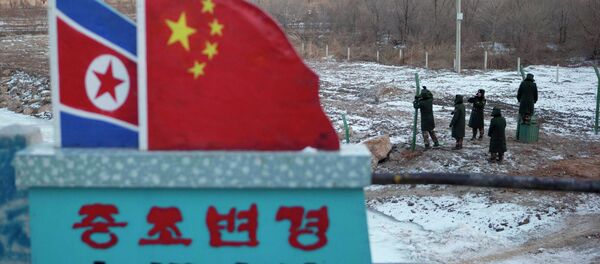 "DPRK" is an abbreviation of North Korea's official name, the Democratic People's Republic of Korea. 
The spokesman said that the North's possible intercontinental ballistic missile (ICBM) test in late July — its second in less than a month — was "meant to send a stern warning to the US [for] being reckless and frantic, having suffered only crushing defeats in the all-out showdown" with Pyongyang, according to Korea JoonGang Daily.
Pyongyang advised the US to focus concern on its own security and stop "wasting its energy on the hopeless sanctions racket."
This is the DPRK's first response to Washington since US President Donald Trump signed the "Countering America's Adversaries through Sanctions Act" into law on Wednesday. 
The legislation contains the "Korean Interdiction and Modernization of Sanctions Act," which blocks the transfer of gemstones, petroleum, petroleum byproducts and other natural gas resources, precious metals and bulk cash to and from North Korea.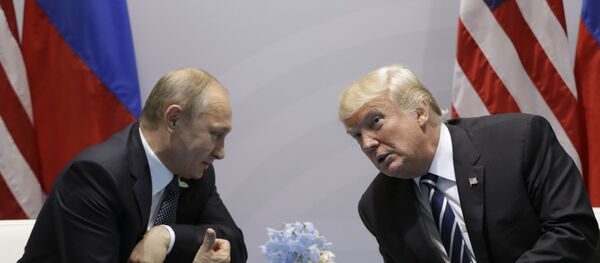 It also addresses North Korea-linked digital commercial activity like online gambling.
The legislation was part of a sanctions passage that included Russia and Iran. Signing it seemingly contradicting Trump's past statements about improving relations with Moscow, and has infuriated Iran, which says the new sanctions violate the terms of the historic 2015 nuclear agreement reached between Tehran and world powers.
The sanctions against Russia are based on its alleged interference in the 2016 US elections and for Moscow's presence in Ukraine, targeting its oil and mining industry.
After signing the measure, Trump said, "I also support making clear that America will not tolerate interference in our democratic process and that we will side with our allies and friends against Russian subversion and destabilization."
He called the bill "seriously flawed," however, chiefly because it doesn't allow him to roll back sanctions without involving Congress.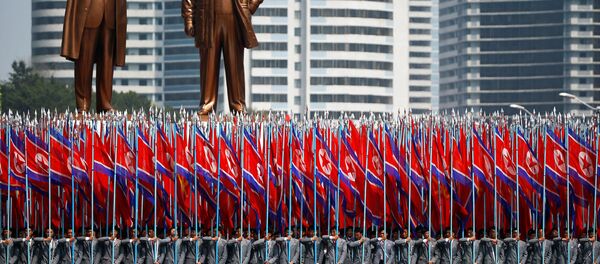 The bill also comes as the US announces a travel ban to North Korea starting on September 1. It is set to last for one year unless revoked by US Secretary of State Rex Tillerson.
A separate KCNA story published the same day warned South Korea that they will only "invite the disaster of a nuclear war" by "dancing to the tune of psychopath-like Trump."
It also accused South Korean "puppet authorities" of considering unilateral sanctions of their own, and saying,"even their master, the US, is finding itself in a dilemma as its sanctions and military pressure do not work on the DPRK."
The North has still not responded to Seoul's proposal for a reunion between families separated by the Korean War and has also not responded to an offer for inter-military talks meant to soothe tensions at the military border.
There hasn't been a family reunion across the Koreas since October 2015, and there haven't been government talks on the peninsula since December 2015.