Neymar said that he is "very happy" to be a member of the Paris Saint-Germain now, adding that he hopes to win titles with the club.
When asked why he decided to leave FC Barcelona for PSG, the Brazilian striker said: "I wanted something bigger." He added that it is a "new and bigger challenge" for him. He said that everything, however, was "fine" in Barcelona.
"It was one of the hardest decisions of my life," he added.
He thanked his Barcelona teammates for being good friends. "My teammates treated me well," Neymar said when asked if FC Barcelona players were angered by his move.
When asked if he decided to leave Barca because of Lionel Messi, Neymar said that "no, on the contrary," adding that Messi is "the best" and "he learned a lot from him."
"It wasn't an easy decision, […] but it's really complicated," Neymar said when speaking about taking decision to leave Barcelona. "That's what my heart told me to do." He said the Barcelona coach was the first to know about his decision a few days ago.
When asked what message he has for Barca fans, he said: "there's nothing to be sad about," adding that he played the best he could for the football club. "But what I do now is beyond football."
"I have a lot respect for Barca, it's not a revenge," Neymar said when asked whether he decided to leave Barcelona for PSG as a revenge, probably in reference to the famous 2017 Champions League matches between the clubs, first of which resulted in PSG 4:0 win, but the second was won by Barcelona.
"It's not about money," Neymar said, commenting on a record deal between him and Qatar-funded Paris Saint-Germain. Meanwhile, the PSG club president, Qatari businessman Nasser Ghanim Al-Khelaïfi, said that Neymar "could have gotten even more money."
"He signed with us to win all possible trophies," the Qatari businessman added.
When asked if he is bothered by Barcelona club denouncing the deal PSG made with Neymar, he said: "not at all, everything we've done, was transparent."
Meanwhile, Neymar said he is ready to play for PSG on Saturday. "I'm always hungry for football, and I think I can play." "PSG has a very big potential to become the world's greatest club."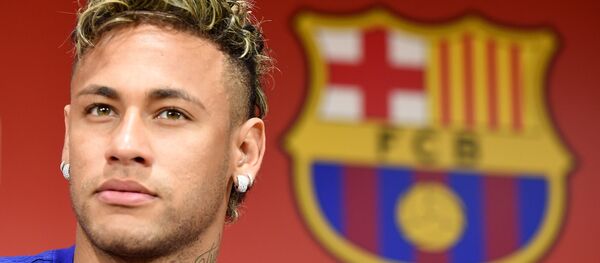 On Thursday, French Paris Saint-Germain confirmed that it had signed a
5-year contract
with the Brazilian national football team striker Neymar after his release from FC Barcelona. Neymar's plans for membership in PSG sparked huge controversy in the football world with Spanish La Liga refusing to accept the payment for the striker's release, accusing the French football club of breaking UEFA's Financial Fair Play rules by trying to pay the record-breaking clause.
In July, Paris Saint-Germain, owned by an investment fund headed by the son of the Emir of Qatar, reportedly agreed to pay 222 million euros ($255 million) to buy Brazilian footballer Neymar from Barcelona, which almost doubles the world record for a transfer fee.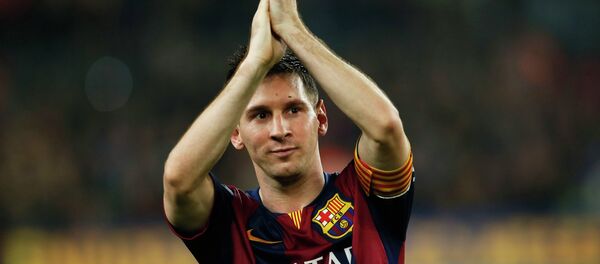 Barcelona failed to win the Spanish league last season, coming second to arch-rivals Real Madrid and their club president, Josep Maria Bartomeu, has insisted Neymar will part of their team as they try to win back the title next season.
The Brazilian, who scored 13 goals last season, only signed a five-year contract in October. But the contract reportedly included the huge buyout clause, which was no doubt inserted on the assumption that no club would be willing to stump up such an enormous sum of money. Neymar joined the Catalan giants in 2013.
Paris Saint-Germain lost an incredible Champions' League match to Barcelona in March. PSG led 4-0 from the first leg in the French capital, but Barcelona won the second leg 6-1, with three goals in the last five minutes, including two from Neymar. Barcelona were themselves later knocked out by Juventus.