WASHINGTON (Sputnik) — During the August 4-20 deployment, the A-10s will train with the Finnish Air Force F/A-18 Hornets in Finland, Spanish Air Force F/A-18 Hornets in Estonia and military air traffic controllers in Latvia, the release explained.
"The deployment is funded by the European Reassurance Initiative as part of Operation Atlantic Resolve, which ensures US European Command has a ready persistent rotational presence of American air, land and sea forces in the region," the release stated.
The European Reassurance Initiative is a US program to reinforce the North Atlantic Treaty Organization (NATO) in response to tensions with Russia that developed following a 2014 Western-backed coup in Ukraine.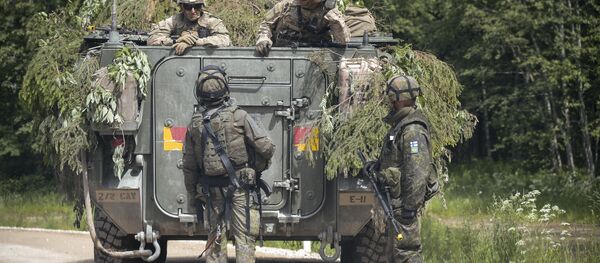 Flight operations will take place in Finnish, Estonian, Latvian and international airspace, the release said.
Following the outbreak of the Ukrainian crisis in 2014, NATO has been boosting its military presence in in Eastern European states, citing Russia's alleged interference in that conflict as justification for the move. A decision of the alliance to deploy four multinational battalions to Estonia, Latvia, Lithuania and Poland was announced by Stoltenberg after the NATO summit in July 2016.
Moscow has repeatedly warned that amassing troops and military equipment on its borders is provocative, violates past NATO pledges, and can lead to regional and global destabilization.