The age of the burial site is estimated at 2,700-2,900 years. This is the era of the transition from the Bronze Age to the Iron Age. The presence of weapons in hand is unusual for burials, the scientists admitted. They noted that in ancient mythology, the afterlife was considered similar to the real one, and if the person was prepared for battles after death, that most likely meant he had many enemies while alive.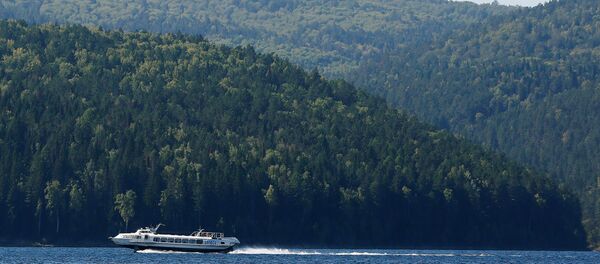 The Bronze Age battle-axe found next to the warrior is a socketed axe or Celt, a wedge-shaped axe head with no shaft hole. The handle is fixed into a socket at the butt end.
Another remarkable detail is that the dead man had a badge lying on his right eye. According to experts, it performed the role of a mirror supposedly either illuminating the way to another world or reflecting the evil glances of creatures potentially hostile to this warrior. In this form the notable tribal warrior appeared in front of archaeologists who discovered his grave in Omsk. The works were carried out during the restoration of a historical building on Muzeinaya Street. The well-preserved skeleton lay in the trench of a heating line made in the Soviet era, according to the regional government's website.