MOSCOW (Sputnik) — On Friday, the European Union added three Russian nationals and three entities to its anti-Moscow sanctions list over the alleged illegal transfer of Siemens gas turbines to Crimea. Russian Deputy Energy Minister Andrey Chemezov, Energy Ministry's department head Evgeny Grabchak, and Director General of Technopromexport company Sergei Topor-Gilka have been included to the extended sanctions list.
"Despite Russia's clear statements that there has been no [turbines] transfer, Siemens took another position. They have a huge office here and sell many home appliance products, Bosch [brand] is also Siemens. We will see what kind of retaliatory measures the [Russian] Ministry of Industry and Trade and Foreign Ministry will consider, but these measures, I believe, will take place," Vladimir Dzhabarov, the first deputy chairman of the Russian Federation Council's Foreign Affairs Committee, said.
The lawmaker urged not to dramatize the situation, stressing that Russia would "survive" without Siemens' turbines.
"Note that these sanctions are small-scale, sectoral measures. By doing so, the EU shows 'the Big Brother' its rules of the game," he said.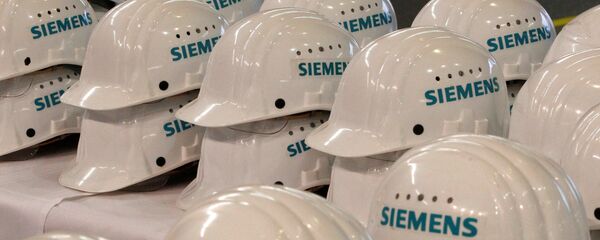 In early July, Siemens created a task force team to investigate reports about the alleged transfer of turbines produced by Siemens Gas Turbines Technologies, a joint venture with the Russian Power Machines company, to the Crimean peninsula. The company said that all four of its turbines intended for a project in Russia's southern Krasnodar Territory were illegally delivered to Crimea. Against the backdrop of the situation, Siemens expressed its intention to annul a power plant equipment supply license agreement, repurchase the turbines, and suspend power equipment supplies to Russian state firms to devise new control measures.
Russia's Technopromexport said it purchased turbines for Crimean power plants on the secondary market, with Russian engineering companies modernizing them.