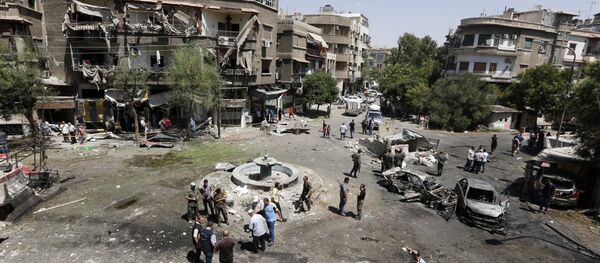 BEIRUT (Sputnik) — A key motorway linking the Syrian cities of Homs and Hama has been opened to civilians for the first time in five years, a local source familiar with the situation told Sputnik on Friday.
"The road began functioning after a Russian military police checkpoint opened there under the agreements," the source said.
Syrian authorities reached a deal with militants this Monday to create a de-escalation zone north of Homs. A ceasefire went into effect at noon on Thursday.
The source said the motorway serves 10,000 to 15,000 cars a day. They are required to pass through checkpoints manned by Russian military police and Syrian military personnel.
The road is of strategic and economic importance for the war-torn country. It stretches through the heartland, linking the central Hama province to the nation's key cities, such as the capital of Damascus.