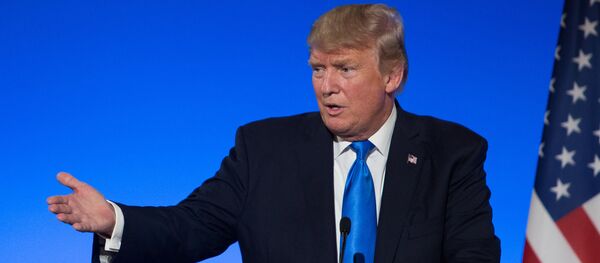 The world is witnessing what could be called a constitutional shift with Congress de facto obtaining more power than the US president, Moscow-based political analyst and academic Andrei Suzdaltsev told RIA Novosti.
On Wednesday US President Donald Trump signed into law a US sanctions bill aimed against Russia, Iran and North Korea.
The sanctions target Russia's defense, intelligence, mining, shipping and railway industries and restrict dealings with Russian banks and energy companies.
To make matters even more complicated, the new law limits the US president's ability to lift or ease sanctions on Russia, as Congress's approval to reconsider the restrictions will now be required.
In an apparent reference to the bill, Trump tweeted Thursday that the US-Russian relationship is at a "very dangerous" low.
Our relationship with Russia is at an all-time & very dangerous low. You can thank Congress, the same people that can't even give us HCare!

— Donald J. Trump (@realDonaldTrump) August 3, 2017
​"Our relationship with Russia is at an all-time & very dangerous low. You can thank Congress, the same people that can't even give us HCare!" Trump wrote.
Incredible as it may seem, the president of the country has turned out to be powerless, Suzdaltsev said, adding that one now has to hold a dialogue with Congressional representatives.
"In fact, we are witnessing a sluggish constitutional shift in the US political system. Being a presidential republic where the head of executive power had a solid mandate America always looked at the reaction of Congress. But there was a counterweight system. Now the American elite is divided," Suzdaltsev told RIA Novosti.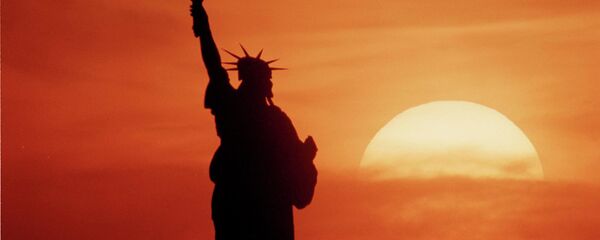 The Russian academic drew attention to the fact that the internal political crisis, which started during the election campaign in autumn 2016, is still raging on.
"By forcing Trump into signing a new sanctions bill into law Congress… implemented a constitutional shift," Suzdaltsev stressed.  
"Trump is now a powerless figure incapable of conducting a political dialogue," he said. "If one wants to hold negotiations, one needs to do this with congressmen in both houses. Actually, there is no president."
"We are entering a period that may even be harder than the years of the Cold War," the academic remarked.
Meanwhile, Politico reported Thursday that the US Congress continues to discuss the bill which implies America's de facto withdrawal from the INF Treaty by suggesting developing medium-range missiles banned by the document.
The INF Treaty, concluded in 1987, envisaged the reduction of non-strategic weapons by prohibiting all nuclear and conventional missiles and their launchers with a range between 310 and 3,420 miles.
"Congress is moving to force the Pentagon to violate a nuclear arms treaty with Russia — in yet another effort to box in President Donald Trump on relations with Moscow," the media outlet noted, adding that "the legislation is also likely to stir up new friction between lawmakers and Trump, who has already accused Congress of illegally meddling in his dealings with Russia."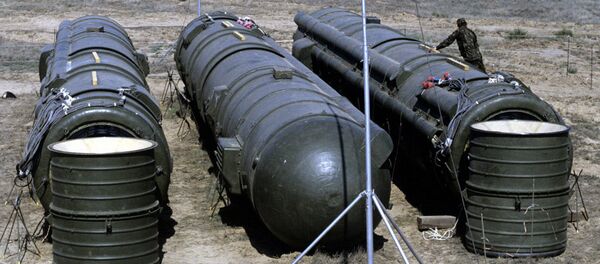 Commenting on the matter, Kremlin spokesman Dmitry Peskov highlighted that Russian President Vladimir Putin and US President Donald Trump did not discuss the issue of the INF Treaty during their meeting.
He stressed that Moscow remains committed to its obligations under the agreement and expects the same from its partners.
"Russia remains committed to its obligations under this treaty, despite some claims which were voiced before. Of course, we expect that our partners under this agreement will adhere to their international obligations in this context," Peskov told reporters.
Citing legal experts Politico remarked that the proposed legislation could be regarded as congressional overreach.
"The Senate can only ratify treaties and the president alone can negotiate or pull out of them," it argues.