Influential US Senator Lindsay Graham told NBC on Tuesday that President Trump was ready for a military solution to North Korea's nuclear program if Kim Jong-un obtains a nuclear-tipped missile capable of reaching US territory.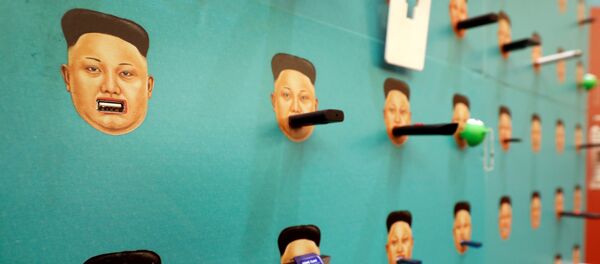 Many analysts believe this is unlikely to happen, although Pyongyang's military potential remains a secret even to the world's best intelligence agencies are still unable to crack.
That said, the US continues to build up its military presence in the region, and South Korea plans to deploy additional THAAD missile defense systems at one of the three US military bases on its territory.
In an interview with Sputnik, military expert Vladimir Kozin said that with the new missiles in place, Washington might be tempted to attack Pyongyang.
Moreover, a dozen F-16 fighter jets capable of hitting ground targets will soon be on their way to an airfield near Seoul and the US, South Korea and Japan regularly hold naval exercises in the Sea of Japan.
Large-Caliber Ace in the Hole
"Washington does not know for sure whether Pyongyang really has nuclear weapons capable of reaching US territory or not. What it does know, is that Seoul is within the reach of North Korean long-range artillery and that if Pyongyang is attacked, Seoul will be flattened," Igor Korotchenko, the editor-in-chief of National Defense journal, told Sputnik.
North Korea has around 8,000 pieces of tube artillery and multiple launch rocket artillery currently deployed along the South Korean border. Just a handful or broadsides by this giant "super-battery" will be enough to spell disaster for the 20 million people living in and around Seoul.
This impressive artillery might now serves as the main deterrent to a possible US military strike on Pyongyang.
Last-ditch Argument
"Time is on Kim Jong-Un's side now. The more ballistic missiles he has the less America's chances of achieving anything militarily will become," defense expert Mikhail Khodaryonok told Sputnik.
"The North Koreans are trying to protect themselves as soon as possible. China has been given time to persuade Pyongyang to behave itself, but if the North Korean regime feels threatened, it will stop listening even to what its main sponsor says," Khodaryonok added.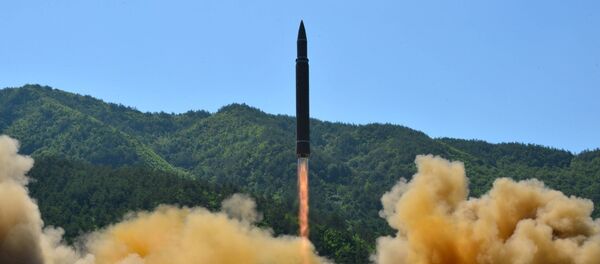 In July, North Korea threatened to deliver a pre-emptive nuclear strike against the US "if the enemies follow a dangerous path of a pre-emptive nuclear attack and continue to underestimate the strategic position of the DPRK."
Defense Minister Pak Yong-sik warned Washington not to "misjudge" Pyongyang, amid growing speculation of additional missile provocations.
He also said that the US was plotting its own preventive nuclear strike against the DPRK, fearing the growth of the military power of this country.