Russian Deputy Prime Minister Rogozin will discuss arms supply with Iranian Defense Minister Hossein Dehghan in Tehran on Saturday, as the countries tentatively agreed to strengthen military and technical and technological cooperation after new US sanctions, a source in Rogozin's office said.
Rogozin is set to visit Iran on Saturday to lead the Russian delegation to the inauguration ceremony of re-elected Iranian President Hassan Rouhani.
"Rogozin will meet with Iranian Defense Minister Hossein Dehghan to discuss several matters, including new supplies of Russian arms," the source said, adding that the parties "have reached a tentative agreement to increase military and technical and technological cooperation after both countries have been included to the sanctions list."
The source added that the Russian delegation will work on the possibility of signing new deals.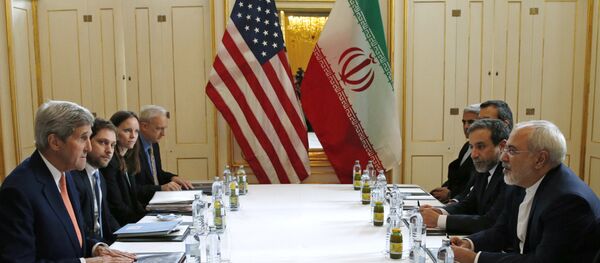 Apart from that, the Deputy Prime Minister is expected to meet with Iranian Vice President for Science and Technology Sorena Sattari to discuss the transfer of advanced technologies and training of Iranian specialists in Russia.
Last week, the US Congress approved a bill on new sanctions against Iran, North Korea and Russia and news emerged that Trump intended to sign it. The US president approved the sanctions bill last Wednesday. The law specifically targets Russian energy sector and energy companies and provides for counteracting the Nord Stream 2 pipeline construction, as the United States believes the project threatens the energy security of Ukraine and the European Union, proposing to export US energy to ensure the energy security of US allies.
On July 28, Moscow announced countermeasures in response to the US sanctions bill and to the expulsion of 35 Russian diplomatic staff from the United States in late 2016. The measures include the reduction of the United States' diplomatic presence to 455 people, or the same number of Russian diplomatic workers currently residing in the United States.