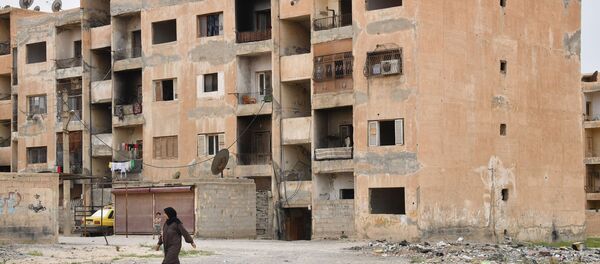 BEIRUT (Sputnik) — According to the SANA news agency, all members of the Daesh-affiliated group that tried to attack a military post near the al-Maqaber area were killed.
Syrian Air Forces also carried out several airstrikes, destroying the terrorists' positions and fortifications in the areas of Talet Brouk, al-Kanamat crossing, al-Maqaber and Talet Alloush, the media said, adding that several terrorists were killed and injured, and a number of their vehicles destroyed.
Deir ez-Zor, located on the shores of the Euphrates River to the northeast of Damascus, and a military airfield near the city have been besieged by Daesh for over three years, with food and ammunition only being delivered by air.