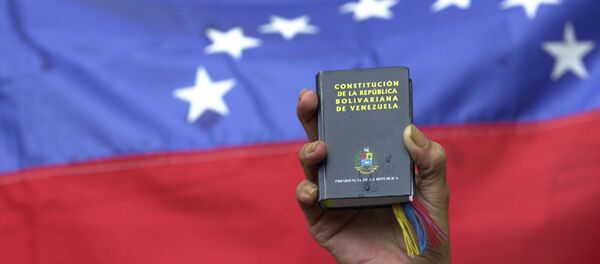 MEXICO CITY (Sputnik) — Venezuela's Attorney General Luisa Ortega Diaz was removed from office by the decision of the country's Constituent Assembly on Saturday.
Earlier in the day, the Constituent Assembly replaced former Attorney General Luiza Ortega Diaz, known for her disagreement with the actions of the country's authorities, with Venezuela's Human Rights Ombudsman Tarek William Saab.
According to the Nacional news portal, the Supreme Tribunal of Justice sent a letter to Delcy Rodriguez, the president of the assembly, informing the institution that the former official was deprived of a right to hold public offices during the investigation into her activities.
The media outlet added that the court had also confirmed the decision to freeze the assets of Ortega Diaz and to prohibit her from leaving the Latin American country.
Earlier in the day, Ortega Diaz said on her Twitter account that her office was surrounded by servicemen.