DUBAI (Sputnik) — Bahrain's Interior Minister Shaikh Rashid bin Abdulla Al Khalifa on Monday accused Qatar of interfering in the country's internal affairs and spying on its security forces.
"Qatar continues to interfere in the domestic affairs of the Kingdom of Bahrain and spies on its security and military forces, which threatens Bahraini national security," Al Khalifa said in an interview with Asharq Al-Awsat newspaper.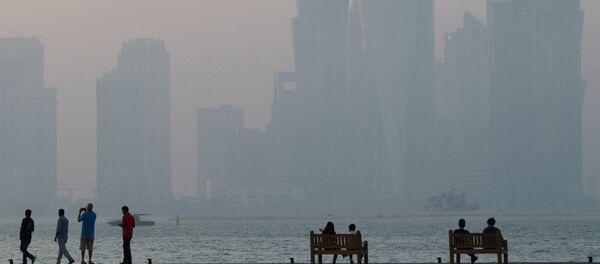 According to the minister, Doha continues to undermine security of the four nations with which it is currently involved in a diplomatic row by "sticking to its policy of taking unilateral decisions, accepting and harboring terrorists and extremists."
In June, Saudi Arabia, the United Arab Emirates, Bahrain, and Egypt broke off diplomatic relations with Qatar, accusing it of supporting terrorism and interfering in their internal affairs. Kuwait, acting as a mediator in the crisis, handed over the 13 demands of the four Arab states, which Doha has refused to comply with.