According to the Evening Standard, a Qatari citizen was sprayed with acid by two perpetrators on a moped in central London, near Harrods, July 31. The outlet published footage of the attack online, and reported that the attackers were attempting to steal the man's high-end watch. The tourist escaped without sustaining any serious injuries.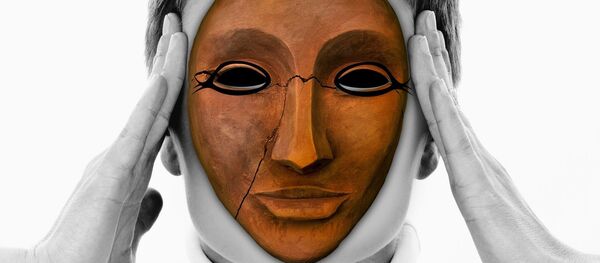 26 September 2016, 12:38 GMT
It seems that London is being hit hardest by the latest wave of acid attacks, with other major cities in the UK, such as Birmingham and Manchester, reporting far fewer incidents of this nature.
Based on stats available to the public, around one attack has been occurring per day in London. It's abundantly clear that the recent incident in London is not an isolated or freak occurrence, and the chances of Londoners witnessing such an event isn't negligible.
Acids and other corrosive substances, some of which are household products, such as bleach, are readily available across the UK, and their increasing popularity as weapons isn't surprising, as it is legal to be in possession of them, unlike blades. Furthermore, sentencing for perpetrators is highly favorable, as they are likely to be charged with grievous bodily harm (GBH), as opposed to attempted murder, as would probably be the case for a stabbing.
"It is not prohibitive to carry bleach and it's difficult to prove any illegal motive. A knife attack is attempted murder, but if you're caught in an acid attack it would be GBH," Dr Simon Harding, a gang expert at Middlesex University said, outlining the benefits corrosive substances offer as weapons.
A petition titled, Prohibit the purchase of acid to those without a license, has received almost 500,000 signatures, indicating the public's desire for action to be taken to address the issue. Although this would prevent gangs from obtaining strong acids, such as sulphuric acid, other products which can be used as alternatives will still be within their reach.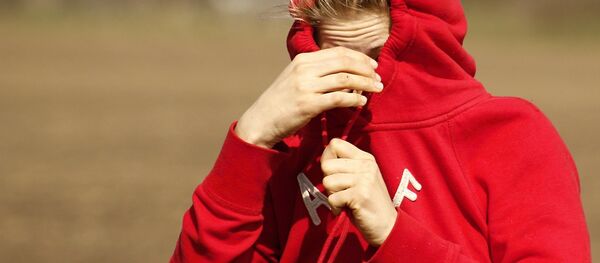 Clearly, the issue needs to be addressed from multiple angles, to not only reduce the availability of acids, but to also help victims and bystanders respond to acid attacks to minimize the damage inflicted.
As well as an official government information and education program, media outlets should outline what measures should be taken to deal with acid burns (rinse thoroughly with water and remove any soaked pieces of clothing etc.) in all published articles or stories on the topic.
Increasing the prison sentences for perpetrators of such attacks to match sentences for knife crime should reduce the appeal of using corrosive substances to aid wider criminal activity, such as theft.  
The leader of Barking & Dagenham Council, Darren Rodwell, recently urged shopkeepers not to sell corrosive substances to young teenagers, and to place such products behind the counter.
"We all need to do what we can to make sure we keep acid related products out of young hands. We can't be too safe — we need all responsible traders to work with the police, council and the community. This means not only refusing to sell to anyone who appears young but to put corrosive liquids behind the counter. It's got to a stage now where we need to look at the rights of the wider community over the rights of individuals and possibly their families, who are involved in outrageous criminal acts such as these evil acid attacks," Darren Rodwell said.
The views expressed in this article are solely those of the author and do not necessarily reflect the official position of Sputnik.