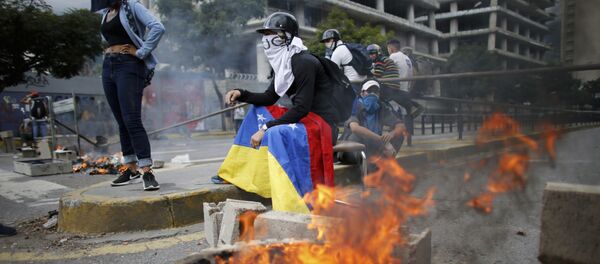 MADRID (Sputnik) — Madrid calls on Venezuela to free all people imprisoned for political reasons and stresses its opposition to the recently convened Constituent Assembly, Spanish Prime Minister Mariano Rajoy said Monday after a meeting with King Felipe VI.
"First of all, we condemn the violence, secondly, we demand free and democratic elections, thirdly, we demand the release of all political prisoners. There are 620 political prisoners in Venezuela at the moment," Rajoy said at a press conference, broadcast by the 24 Horas news channel.
According to the prime minister, the Spanish government is defending the same values for Venezuela that it is supporting in Spain, namely "freedom, democracy, the respect for people and their rights."
Rajoy reiterated that the Spanish authorities did not recognize the Constituent Assembly or any decisions it made, considering them illegal and undemocratic, as well as contradicting "the will of Venezuelan citizens."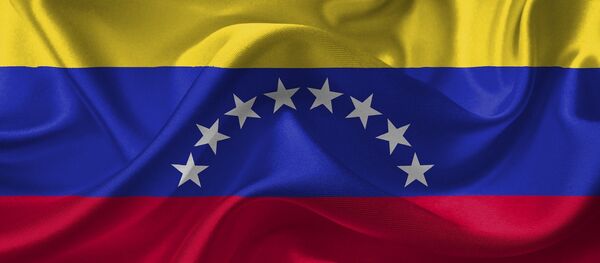 The Constituent Assembly, which has the power to redraft the constitution, held its first session on Saturday, which resulted in a unanimous decision to dismiss the country's Attorney General Luisa Ortega Diaz.
On Saturday, authorities reportedly returned opposition leader Leonardo Lopez home after having him transferred to prison earlier that week. Lopez will be placed under house arrest again. Another opposition leader, Antonio Ledezma, was also returned to house arrest on Friday, after a brief stay in prison.
Venezuelan President Nicolas Maduro convened the Constituent Assembly in order to bring peace to the country that has been overwhelmed by months of protests. The Venezuelan opposition did not recognize the elections to the Constituent Assembly.