Raptors are no longer viable to manufacture on assembly lines and officials in Congress have scoffed at multiple attempts to revive building the aircraft. Instead, new radars, cyber protection measures and weapons will be refitted onto the existing planes to keep the Raptors flying into the 2060s, Scout Warrior reported Monday.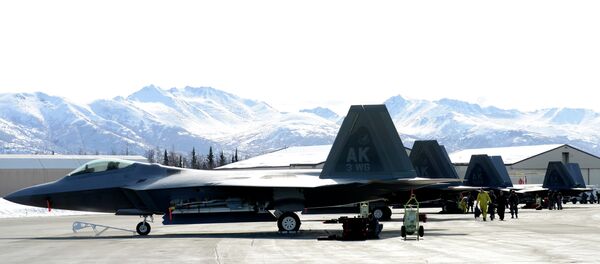 The new radars will provide a picture to pilots of what the ground below looks like, which will improve target identification, the news outlet notes. Pilots explained that this allows them to track targets with more flexibility. Previously, pilots have taken to the skies with a pre-determined list of targets they would strike, Raptor pilots told Scout Warrior.
While some of the new add-ons are not "publicly discussable," pilots and engineers said, the sensor package being developed for the F-22 will help it function as an "aerial quarterback" and relay target coordinates to coalition aircraft. The software refresh is also expected to allow the Raptor to fire Raytheon 9X Block 1 and 2 Sidewinder missiles, new advanced medium-range air-to-air missiles and electronic attack enhancements.
In January, the Pentagon's Office of the Director, Operational Test & Evaluation reported that delays in with the software "limited" development progress, and that it was "unlikely" the Pentagon would complete the upgrades by the initial target of April 2017.