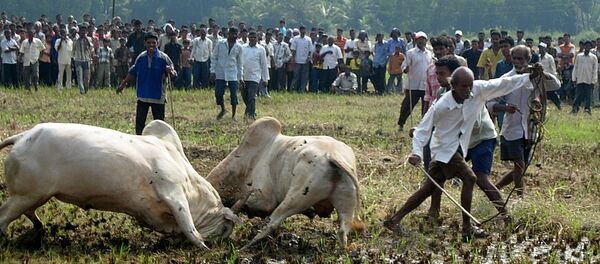 25 January 2017, 10:14 GMT
MOSCOW (Sputnik) — On August 2, US President Donald Trump signed the "Countering America's Adversaries Through Sanctions Act," which had been earlier passed by the US Senate and the House of Representative by an overwhelming majority. The legislation introduced sweeping economic sanctions on Russia, Iran and North Korea and limited Trump's ability to lift the restrictions.
"Our shop shelves are heaped with foreign brands. Why do we need PepsiCo, Coca-Cola and Mars corporations' products, crammed with God knows what, here in Russia? Home producers of non-alcoholic drinks, dairy, snacks, confectionery will happily fill the Russian market with their products," Mironov said in a statement.
Mironov is also convinced that Russian manufacturers can provide for the household and cosmetic products demand that would form in the event of Moscow banning Procter & Gamble or Johnson & Johnson from the Russian market.
The lawmaker insisted there were no economic grounds for depositing a quarter of Russia's international reserves in US securities.
"War is war. And in case of Russia, the aggressor has to understand that the stronger they hit, the stronger is the retaliation. How should we respond? First, we should withdraw our foreign exchange reserves from the US Treasury bonds," Mironov added.
Among other possible retaliatory measures, A Just Russia leader suggested that Russian state agencies have to transfer from Microsoft's software to Linux source software. He also reprimanded Russian companies reluctant to open their businesses in Crimea in fear of getting into the sanctions list.
A Just Russia was formed in 2006 as a result of a merger of three major parties. Currently, A Just Russia holds 23 of the 450 seats in the State Duma, the lower chamber of the Russian parliament.