South Korea is allowed to develop missiles with a 1,102-pound payload and a 497-mile range under current guidelines, which have not been modified since 2012.
US President Donald Trump, who was cool on North Korea while on the campaign trail, has taken an increasingly aggressive stance toward the communist nation since entering office, attempting to pressure Pyongyang into ceasing its missile and nuclear weapons development, to no avail.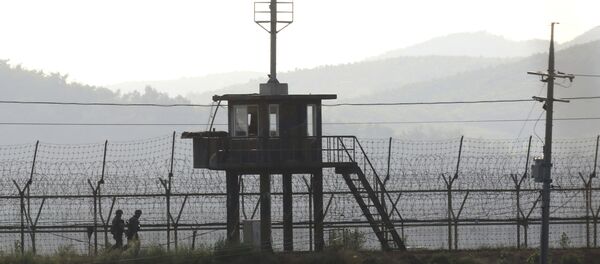 The US and the Democratic People's Republic of Korea (DPRK) have exchanged threats and engaged in saber rattling all year, culminating in Pyongyang test-launching what it claimed were two intercontinental ballistic missiles (ICBMs) last month.
Last week, Trump signed unilateral sanctions against Pyongyang following what many believe was the North's second ICBM launch in late July, a move scoffed at by the DPRK, which said that Washington was "wasting its energy" with such tactics.
Pyongyang also warned South Korea that they were only inviting nuclear conflict on the peninsula by "dancing to the tune of psychopath-like Trump." 
Pentagon spokesman US Navy Captain Jeff Davis said on Monday, "There is currently a limit on the warhead size and missiles that South Korea can have and yes, it is a topic under active consideration here."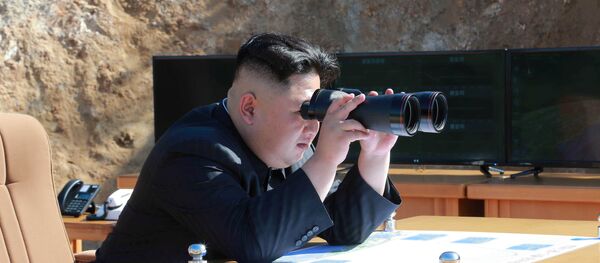 "I would tell you that we would be favourably inclined to do anything which furthers the defence capabilities of South Korea and we certainly have seen our alliance change and adapt over time before," he added.
South Korea requested a review of the guidelines, according to the Pentagon. Any steps to be taken following the review will be determined by the US State Department and the military. 
The UN Security Council leveled sanctions against Pyongyang in a unanimous vote on Saturday, trying to halt DPRK's nuclear activities by cutting its $3 billion annual export revenue by a third.
After the sanctions passed, US Ambassador to the United Nations Nikki Haley told the body, "We should not fool ourselves into thinking we have solved the problem. Not even close. The North Korean threat has not left us, it is rapidly growing more dangerous."
She added, "Further action is required. The United States is taking and will continue to take prudent defensive measures to protect ourselves and our allies."