LIMA (Sputnik) — According to Peruvian Interior Minister Carlos Basombrio, the representatives of 18 states, including Argentina, Brazil, Canada, Chile, Colombia, Costa Rica, Guatemala, Honduras, Mexico, Panama, and Paraguay are expected to take part in the meeting, convened by the Peruvian government.
The top diplomats will discuss the course of joint actions regarding Venezuela's National Constituent Assembly, which is considered by many Latin American countries to be an illegitimate body which poses a threat to Venezuela's democracy.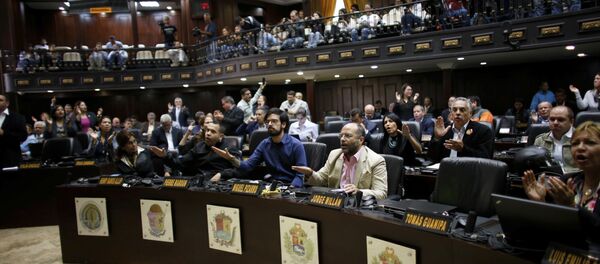 On July 30, Venezuela held an election of members of the Constituent Assembly, a new legislative body with the power to amend the Constitution. The election was held amid mass protests in the country that resulted in 10 deaths on the day of the election and have resulted in over 110 deaths since early April. On August 1, following the election of the assembly, Venezuela's key opposition figures Leopoldo Lopez and Antonio Ledezma were seized from their homes by the Venezuelan police.
The actions of the Venezuelan authorities have been strongly criticized by a number of countries, including the Latin American nations, Spain, the United States and the European Union.