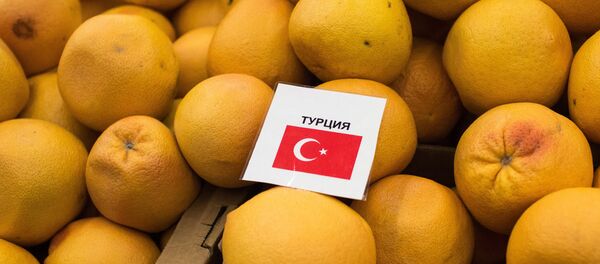 MOSCOW (Sputnik) – Russian imports from countries not within the Commonwealth of Independent States (CIS) during the first seven months of this year is estimated at over $107 billion, which is a 27.4-percent growth when compared to the same period last year, Russian Federal Customs Service said in a statement Wednesday.
"According to the preliminary information from the customs statistics, in [the period from] January to July 2017, the imports of goods from non-CIS states amounted to $107.555 billion which is 27.4 percent more compared to the same period in 2016," the statement said.
The statement specified that that imports from non-CIS states in July totaled $17.8 billion, which is only a slight increase from $17.7 billion recorded in June.
According to the customs data, US-Russia trade turnover between January and June reached some $10.7 billion, amounting to an increase of 22.1 percent year-over-year. Exports from Russia to the United States amounted to $4.8 billion, marking an increase of 21.7 percent, while imports to Russia from the United States totaled $5.8 billion, up by 22.4 percent.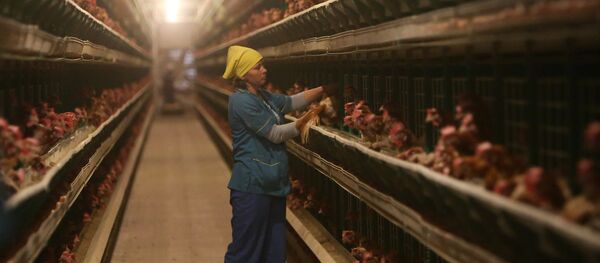 The EU-Russia trade turnover rose by 28.7 percent up to $117.8 billion. According to the agency, exports from Russia to the European Union amounted to $79.4 billion, an increase of 31.2 percent, while imports from the European Union to Russia totaled over $38.3 billion, an increase of 23.7 percent.
As regards the trade turnover between Russia and China, in January-June it totaled $38.38 billion, a growth level of 35.4 percent year-over-year. Exports from Russia to China rose by 39.5 percent up to $18.1 billion, while imports from China to Russia reached $20.1 billion, an increase of 31.9 percent.
The Commonwealth of Independent States is a regional organization that was formed by former Soviet Union members in the 1990s. The group aims to promote economic, political and cultural cooperation.